ANCHORAGE – Governor Bill Walker announced the amount of the 2016 Permanent Fund Dividend today in an online video address to Alaskans, recorded at Valley Pathways High School in Palmer.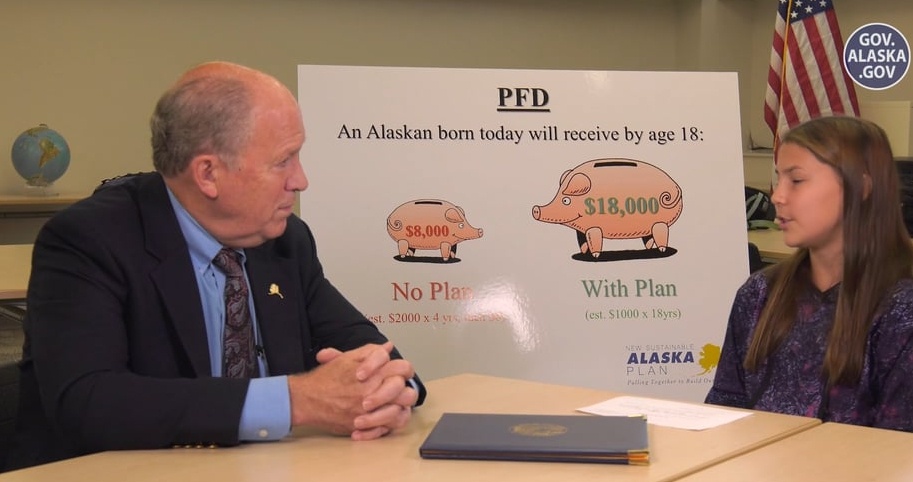 Starting October 6th, over 643,000 eligible Alaskans will receive a $1,022 check. The Governor was joined by Palmer 8th grader Shania Sommer, who helped announce last year's dividend amount.
A link to the video is found in a posting on Governor Walker's website.
The amount of the PFD is about half of what most Alaskans were expecting.
Walker earlier this year vetoed half the money appropriated for the dividend as the state deals with a multi-billion dollar budget shortfall.
Last week, Alaska state Sen. Bill Wielechowski and two former state senators sued the state, claiming Walker illegally vetoed Alaska Permanent Fund earnings required to be transferred to dividends.
Meanwhile, Alaska Airlines has announced its annual Permanent Fund Dividend sale with exclusive discounts for Alaska residents.
The special one-way fares are on sale now through October 10 and are valid for travel within and to and from the state from October 15 to May 24, 2017