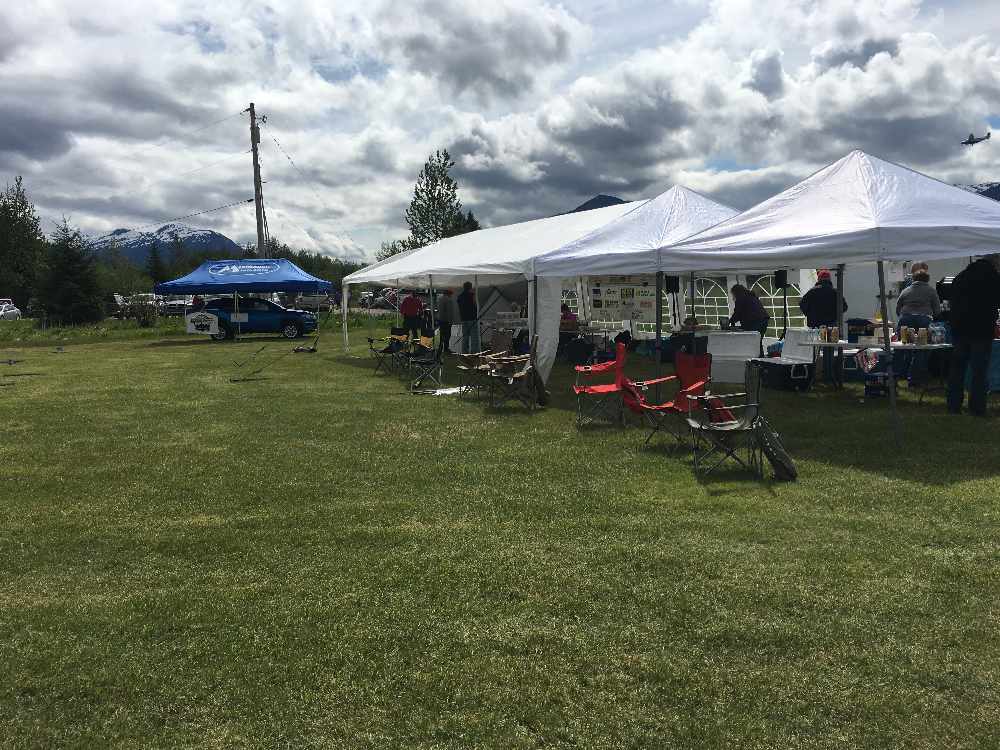 Juneau, AK (KINY) - Juneau golfers competed for all sorts of prizes during the 4th Annual Juneau Chamber of Commerce Golf Classic at the Mendenhall Golf course.
Prizes included 5,000 dollars cash from the Juneau Radio Center, a Jeep Compass that was sponsored by Mendenhall Auto, and Alaska Airline miles. Teams of four competed in the actual golf tournament, but there was also a hole-in-one challenge and a chip challenge.
People from all over Juneau and Douglas brought their best clubs to compete, have some fun with family, and enjoy the surprisingly nice weather.
We talked to Craig Dahl, the Executive Director for the Chamber of Commerce, about the event. He shared the significance of bringing people together for this type of tournament.
"One of the things that the Chamber likes to do is create an opportunity for networking, not just for its members, but like in this case for the community. Luckily the weather's holding out, sun's out partially, and it's a great day to come out and enjoy a little golf."