See the list of winners and the 2016 Juneau 4th of July Parade Grand Marshal (and Capital Chat host) Sharon Gaiptman rocking the Prowler, plus more photos from Juneau Radio Center.
2016 Parade Grand Marshal (and Capital Chat host) Sharon Gaiptman rocks the Prowler.
Representative Sam Kito, News of the North News Director Lori James, and Senator Dennis Egan serve as parade emcees from the balcony of El Sombrero. Egan is a guest on Action Line with Pete Carran Tuesday and Kito will be on later this week. They return to legislative work with another special session set to begin July 11th. Special thanks to engineers Kelly Peres and Dominick Pannone for hooking up the live broadcast and to Lance David for holding down the fort in master control.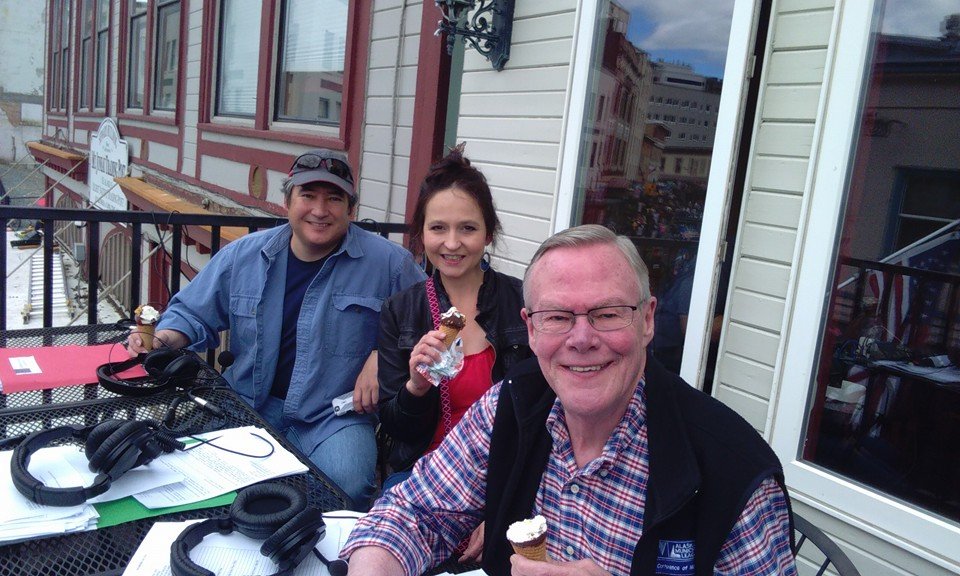 Juneau Radio Center's Courtney Nelson and Angel Montgomery hand out candy while cruising in the parade in a 2016 Jeep Patriot from Mendenhall Auto that we are giving away. Listen for your chance to "Jump in a Jeep."
Jerry James and Kendall Weaver rock the parade with the Juneau Radio Center Prize Patrol, while Sharon Burns and Ryan Hoolihan give out candy.
Mayor Ken Koelsch waves from the crowd.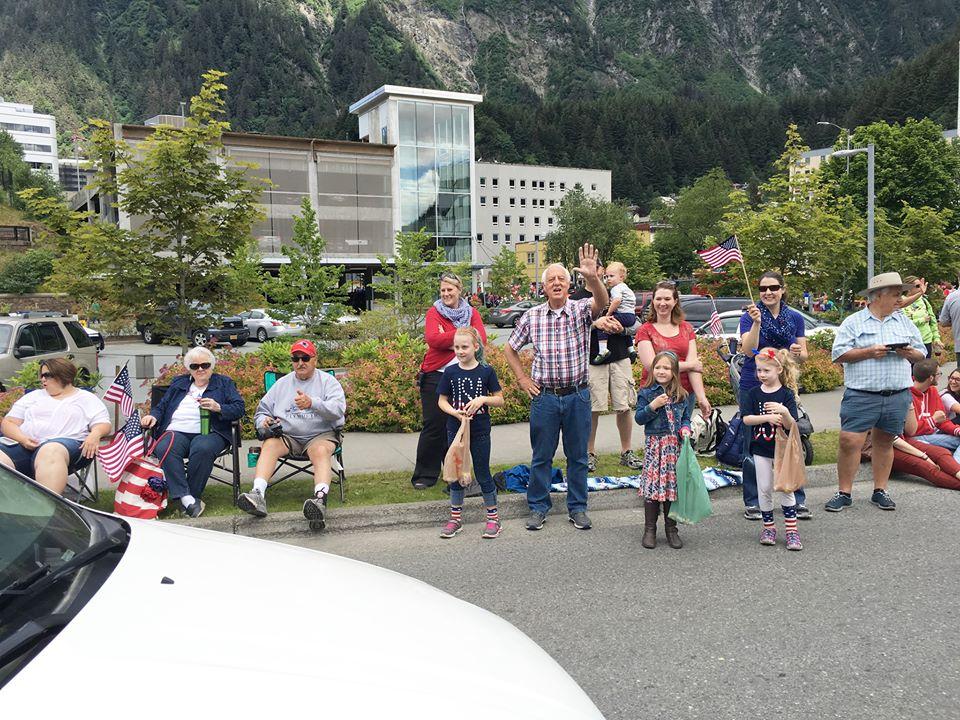 Subway's Crystal Hall James, marching with the Nugget Mall, can not only make a great tasting sub, she can smile like one too!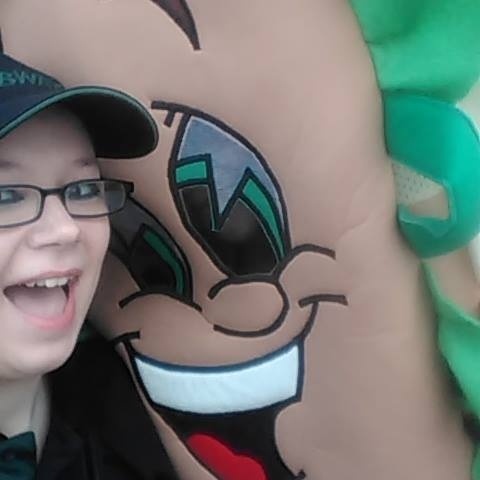 More fun pics from the Juneau 4th of July Parade 2016:
(Like us on Facebook to see even more photos.)
2016 4th of July Parade Winners
Floats:
Best Commercial: First Place- Alaska Dames
Best Commercial: Second Place- Crowley Taku Oil Sales
Most Alaskan: First Place-Fred Meyer
Most Alaskan: Second Place-N/A
Most Patriotic: First Place- Southeast Alaska Native Veterans
Most Patriotic: Second Place - Ati-Atihan
Best of Theme: First Place – Filipino Community Inc
Best of Theme: Second Place-N/A
Vehicles:
Vehicles Custom (tricked out): First Place-Juneau Douglass Shrine Club
Vehicles Custom (tricked out): Second Place-Glacier Swim Club
Vehicles Best Decorated:First Place –Juneau Dance Theater
Vehicles Best Decorated:Second Place- GCI
Vehicles Best Historical:First Place –Central Labor Council
Vehicles Best Historical:Second Place- Pioneers of Alaska
Big Rig: (one winner) Southeast Miners
Musical Groups: (one winner)
Winner first place: Juneau Pipes
Winner second place: Ati-Atihan
Marching Units:(one winner)
Winner first place: Ati-Atihan
Winner second place: Salvation Army
Youth (one winner)
Winner first place: JDHS Football Cheer
Winner second place: Taffy Dancers
Animals(one winner): Yankee Doodles
Most Spirit (one winner): Ati-Atihan
Most Humorous(one winner): Glacier Rotary
Most Spirited: Ati-Atihan
Best of Parade: (one winner) Ati-Atihan