Alaska ranks as the fourth most expensive state to live, according to article.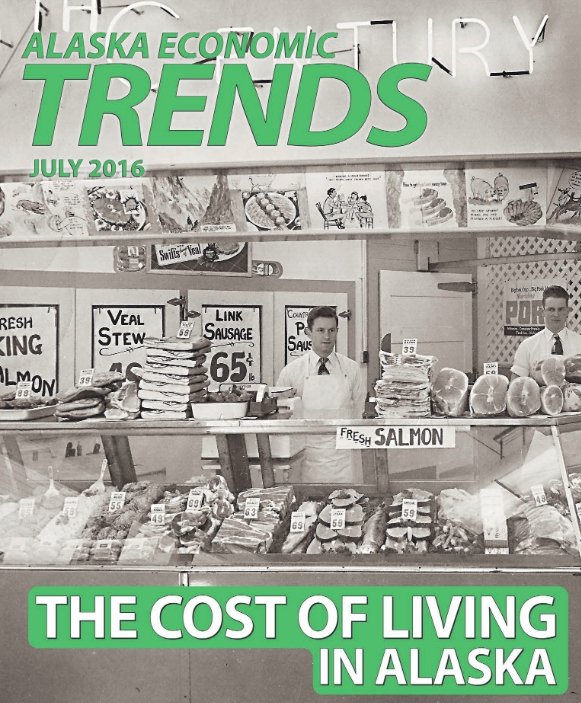 An in depth look at the cost of living in Alaska in 2015 is the focus of the July edition of Alaska Economic Trends prepared by the the Research and Analysis Unit of the State Department of Labor and Workforce Development.
Unit staff talked about the article while guests on Tuesday's edition of Action Line.
Unit chief Dan Robinson and Economist Caroline Schultz discussed some of the reasons why Alaska is the fourth most expensive state in which to live. Only Hawaii, New York and California are more expensive.
The costs of housing, medical care, and food are among the reasons Alaska has such a high ranking.
The Quarter Pounder Index is prominently mentioned in the article.
"This is kind of a fun index," Robinson explained. "Because of fast food places all around the world. it's a fun, informal way to measure cost of living differences. Nationally, the average cost of a Quarter Pounder is $3.98; the lowest cost in the nation that was measured was $2.50. In Juneau, it's $5.19, which is more than double the lowest price and well above the U.S. average. The other two cities that we included in the graph - Kodiak and Fairbanks - were also at least $0.70 above the national average. "
Despite the high cost of living in Alaska, the inflation rate according to the Anchorage Consumer Price Index was only one half percent last year. Lower energy prices were one key factor in the historic low rate of inflation.