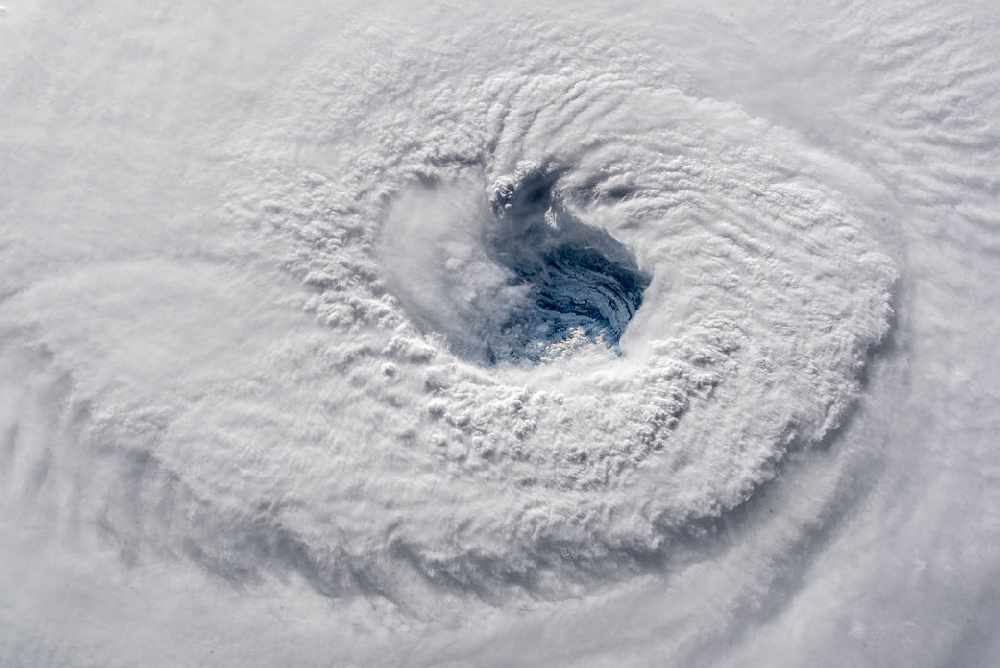 Image courtesy of NASA taken by ESA/NASA–A. Gerst
Juneau, AK (KINY) - Alaska Air National Guard has been directed to the east coast in advance of Hurricane Florence.
According to a press release from Governor Walker's office, 36 Alaska Air Guardsmen of the 176th Wing and approximately three short tons of Alaska Air Guard equipment departed JBER to assist with emergency response. We also know of several Alaskan Red Cross volunteers who were deployed to assist with shelter operations, disaster mental health services, logistics, and life, safety, and asset protection.
The Alaska Air National Guard members will be joining members of the New York and California Air Guard. The Alaska team will pick up California Air Guardsmen along the way and meet up at Dover AFB, Delaware. Much of the efforts will be in response to how the storm moves and which areas need the most support. Teams involved are well-trained in medical, rescue, and other disaster relief areas.
"Our airmen are always ready to support disaster relief in and out of state," said Brig. Gen. Darrin Slaten, commander of the 176th Wing. "The challenging environment we train in here in Alaska and our unique set of capabilities makes us a great fit for responses across the United States and in the Pacific. While specific states have not yet asked for assistance, we can shift our training area to a spot that we can respond from more quickly."

Governor Walker had this statement attached to the information release.
"Alaskans stand in support for those who are bracing themselves for Hurricane Florence. I extend to the East Coast the Alaskan spirit of pulling together and offering help in a time of need. May God watch over our National Guard members, and all who are impacted by Hurricane Florence."
Image and video courtesy of NASA that was taken aboard the International Space Station.