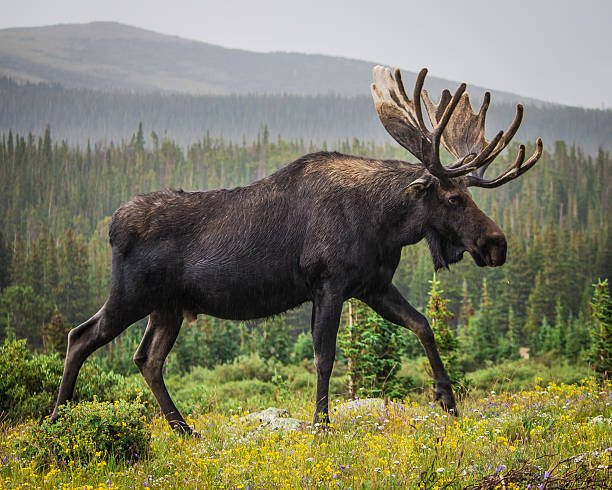 Wrangell, AK (KINY) - Back in December of 2015, a Big Game guide was charged with eight counts of Unlawful Acts as a guide in GMU 19.
The guide, Thomas G. Shankster (who is 60-years-old of Aurora, Colorado) owns a business called "Alaska Trophy Hunts" which is primarily based near the Mouth of the Dillinger River. State troopers had discovered that Shankster had committed the crime of Wanton Waste on at least five occasions of both Moose and Caribou. Shankster had also failed to report two known violations by his assistant guides of sub-legal sheep and antlers before meat, plus they had committed Unsworn Falsification on at least one Hunt Record. That record showed that meat had been salvaged, but in actuality had not.
Troopers collected spoiled meat samples from three caribou and three moose, as well as three sets of antlers from both moose and caribou, as well as a sub-legal set of sheep horns. According to Trooper reports, the investigation that went into these charges were substantial, requiring extensive use of assets like fixed-wing and helicopter, as well as over 1,000 hours of man-power from nine Wildlife Troopers. At least 41 separate witness and/or suspect interviews were conducted in addition to evidence gathering and a lengthy report documenting the illegal acts.
On June 4th, Shankster was sentenced in the Aniak court after pleading guilty to four of the eight original charges as a result of a plea agreement. The four misdemeanor charges that he pled guilty to included two counts of a Guide- Aiding in the Commission of Violation and two counts of Guide- Fail to Report Violation.
Shankster will face 600 days in jail with 570 days suspended. After release, Shankster is ordered to be on probation for a year. He was also fined a total of $35,000 with none suspended.
Troopers noted in the dispatch notes that the penalties imposed by the court show how serious the court and state of Alaska take the statutes and regulations involving resource protection, big game hunting, guiding.