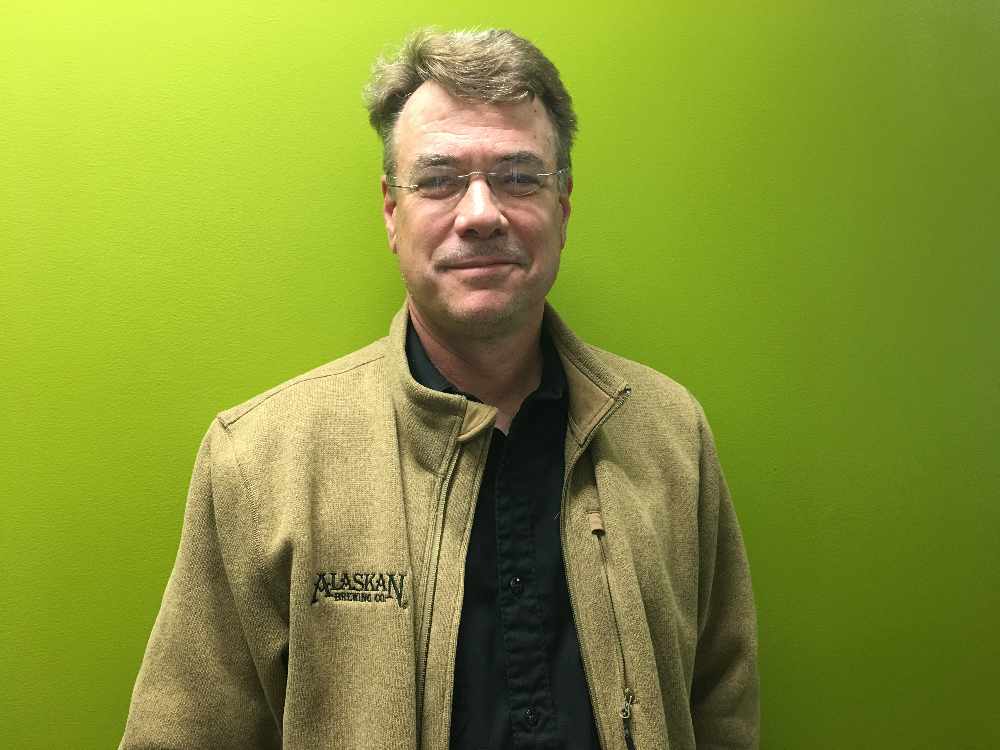 Juneau, AK (KINY) - Communications Manager Andy Kline dropped by to talk about the latest from the brewery, the upcoming Homebrew Competition, and their commitment to making beer in Alaska.
The Alaskan Brewing Company are eager to expand their facilities to further anchor themselves in Juneau. He says that this sort of expansion helps future proof the brewery's efforts.
"It's been a really big thing on our mind to be able to expand our footprint locally so that we know that we've got plenty of space to expand in the future. With both the purchase of the Anchor Electric building, the building that's on Commercial Drive, and then the purchase of the CBJ building, which is an agreement so far it hasn't actually been purchased but will be over the next year to two years. Those two purchases are great for us because they give us a footprint that we know will allow us to expand into the future. It gets us up to about close to seven acres out in the Lemon Creek area, so pretty exciting for us to have that much room, all contiguous, all in one area."
There have been a couple of new brews put out by the company. Juneau Juice and the Cranberry Tart are two of the most recent ones. There was a bit of an issue with their cranberry beer though.
"Cranberry Tart is one that people might locally know as Cran Spruce. We were calling it Cran Spruce for a while, but when we put it out in a bottle the fine folks at Ocean Spray let us know that they have the copyright on cran, so we said no problem, we will call it Cranberry Tart. That's not a problem at all."
Recent tariffs have created a lot of fear with Alaskan businesses, especially the seafood industry. We asked Kline if there had been any changes brought on by tariffs for their business.
"It's something it's still a little premature for us to comment on how those tariffs might affect us; it's a little bit unknown to us. We'll have to see how our suppliers adjust their prices and then we'll have to react."
The Alaskan Brewing Company has been involved with many events and festivals in Alaska and around the nation. One recent event focused on education and an upcoming one will bring forth a competition.
"We got to participate in the Craft Beer 101 with UAS this past weekend. It was really fun to do that."
"One event that's coming up for us is called Aktoberfest and it will be happening October 6th. We will be getting out information on that very soon, but it is tied in with the culmination of a week for us that has to do with our homebrewing competition."
"We have a yearly homebrewing competition we often in the past called at the Autumn Pour and we're kind of working that into the Autumn Pour and the Alaskan Homebrewing Competition and the winners of the Homebrew Competition will be announced at Aktoberfest."
Kline tells that even though they continue to expand their products into other states, Alaska is still their biggest supporters.
"Everything that we do is inspired by the people of Alaska and it is kind of run through the gauntlet of Alaska first. Alaskans have to love the beer we make before we ever send it out to the rest of the United States."
Find a full interview on the brewery's history, the connection between beer and Alaska, and the latest innovations and flavors on demand. More information about the upcoming Homebrewing Competition can be found on their official website.