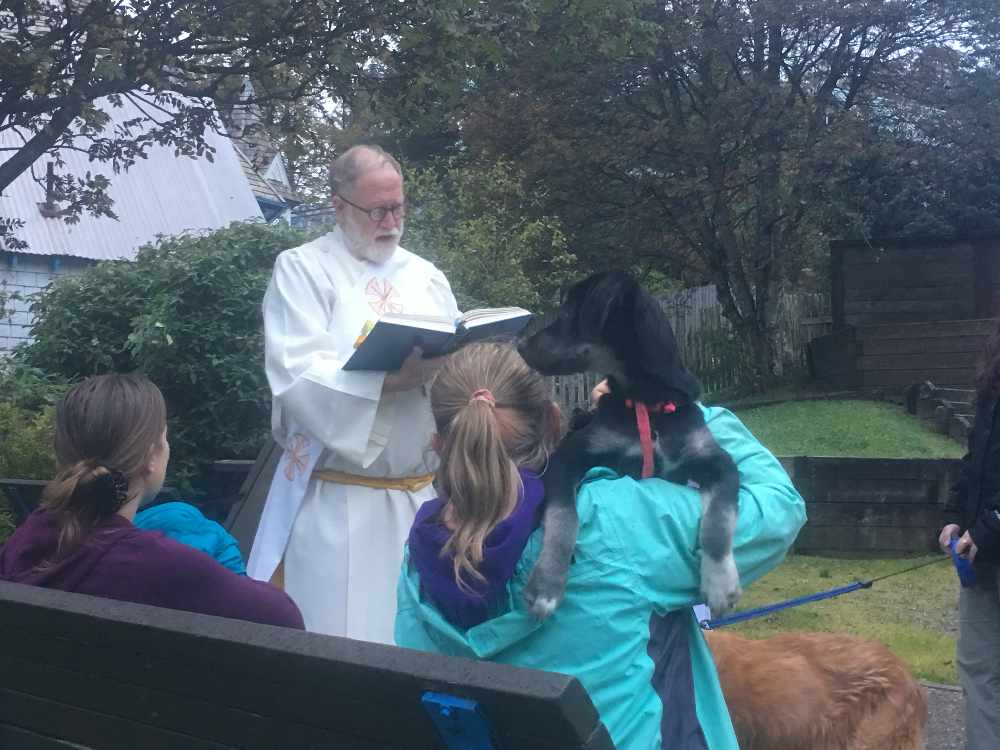 Juneau, AK (KINY) - People brought their dogs to the Cathedral Park, where Deacon Charles prayed and blessed the four-legged friends of the families gathered.
The Blessing of the Animals has been going on for more than a decade to recognize the holiness of animals and pray for their protection.
Deacon Charles explained the history and significance of the blessing, "Today's the feast of Saint Francis of Assisi, who is particularly associated with the natural world and with animals. One of the stories told about him is that he would preach to the birds. In this case people brought their dogs, but we've had cats, birds, and guinea pigs in the past, and we blessed them."
Those gathered seemed to enjoy the service and the dogs looked as happy as can be. There were four dogs blessed ranging from young and spry to the old and weary. One little girl even brought her stuffed fish Dory from the beloved Pixar film.