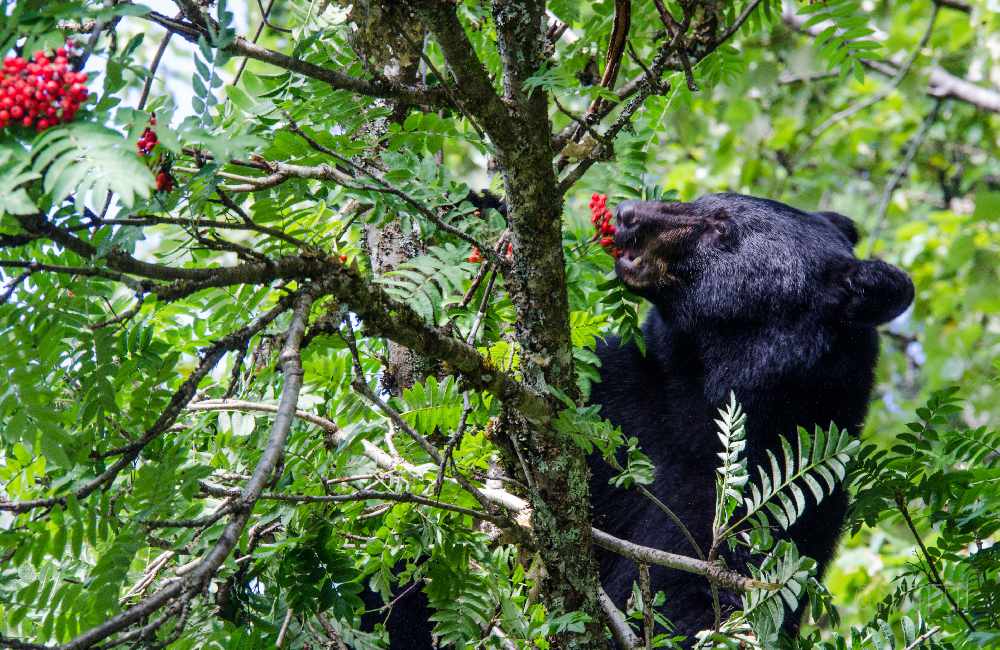 Photo courtesy of Merrill Jensen
Juneau, Alaska (KINY) Officials said they expect the Jensen-Olson Arboretum to be closed for up to three weeks.
Manager Merrill Jensen said they are working closely with the Alaska Department of Fish and Game and the US Department of Agriculture to ensure best practices for bear and human safety are followed while the situation is addressed.
Jensen said every fall the facility receives occasional bear visits, "This year is very different in that we have at least one persistent bear and several others regularly visiting. These bears are feeding on the berries of our historic Mountain Ash trees that were planted in the 1960s and surround the garden."
Jensen said the feeding activity may be due to the low numbers of fish in the surrounding creeks and the low availability of berries in the forest this year. "In the last several year's ravens and robins have fed on the Mountain Ash berries before bears began to look for a fall food source."
Jensen said the Arboretum does not have sufficient staff or infrastructure to safely manager bear and human interactions on an ongoing basis and that resulted in the need to close the facility.