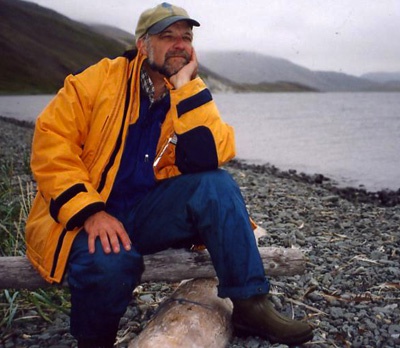 Juneau, Alaska (KINY) Award winning author Larry Millman was hosted by the Alaska State Museum in Juneau to talk about his new novel, the End of the World: A True Story of murder in the Artic.
Millman has written 16 books and won the Northern Lights Award for the best article in Canada during his career. He has visited the Artic more than 40 times and said he is very interested in the history of this region. "I got a large grant to collect myths and stories from the Inuit in the 1980s. I spent two years doing that. I'm very interested in old traditions, tales and memories. They are at risk in our world of dying out all together."
Millman said he particularly likes to research tales and stories that the media hasn't really pursued. He learned from the natives a story of 12 murders in the Belcher Islands back in 1941. It was a bad year for hunting and food was scarce. Suddenly there was a meteor shower, and the Inuit people, who had only recently became Christian after a missionaries visit, took it as a sign from God. One man claimed he was Jesus, and another God, and whomever didn't believe them on the island, was killed. Among the victims were relatives of these two men. Six people died in the cold when they refused to put clothes on.
Millman called it senseless violence in the name of religion. He also compared that religion to what he believes is today's religion, an addiction to screens and electronic devices. "Our new religion is the religion of screens, television, computers, I-devices. We have cast aside the past and awareness of the actual world in favor of the digital world. I find this just as destructive as the murderous spree that went on in the Belcher Islands."
Millman said he enjoyed his time in Juneau and would like to return next year to do programs on one of his other talents, mycology, or the study of fungi. He would like to put on programs to study mushrooms in Southeast Alaska.
The novel is about 12 murders in the name of religion in the Belcher Islands back in 1941.
The novel also touches on the worlds addictions to screens and technology. Millman says many people just aren't observant
of the world around them anymore.