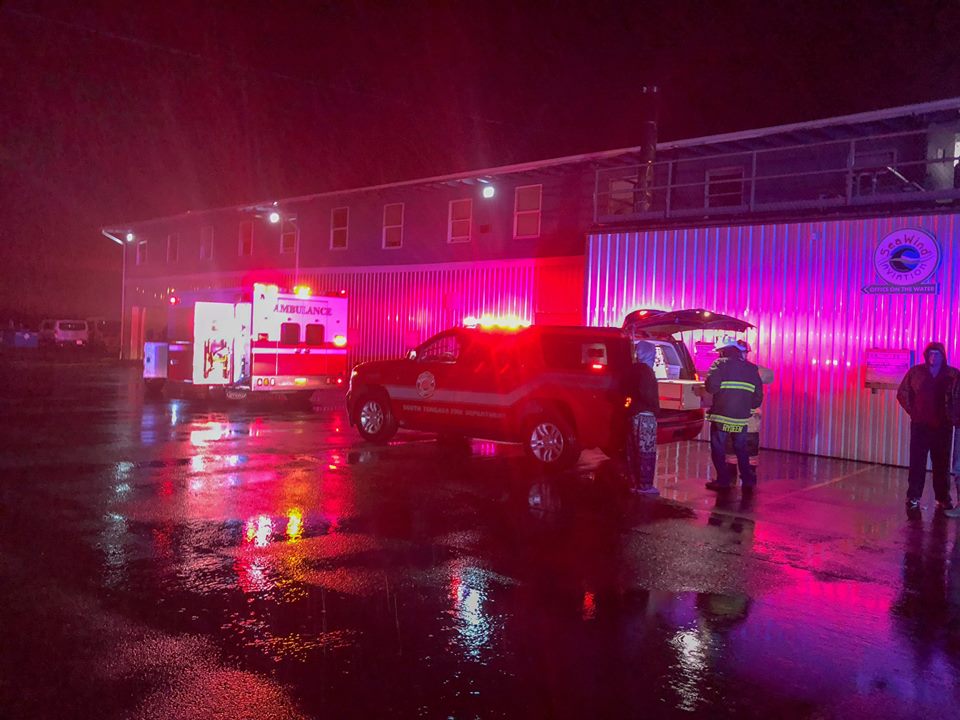 Photo courtesy of Ketchikan Fire Department
Ketchikan, Alaska (KINY) An estimated $30,000 in damage was done after a fire reported at E.C Phillips & Son Bunkhouse.
Three fire companies, Ketchikan, North Tongass Volunteers, and South Tongass Volunteers responded to the bunkhouse and found visible smoke exiting from the vehicle upon arrival.
Firemen also reported that occupants were able to evacuate and there was no report of injury. The first report came in that the fire was electrical in nature. An investigation is underway to confirm the cause.
Crews said a wall was burning next to electrical components and a fire extinguisher was enough to knock down the flames. Ketchikan Police assisted in the operation and controlled traffic. A portion of Tongass Avenue was closed for a time due to the fire.