Significant damage and theft occurred during the night of June 2nd.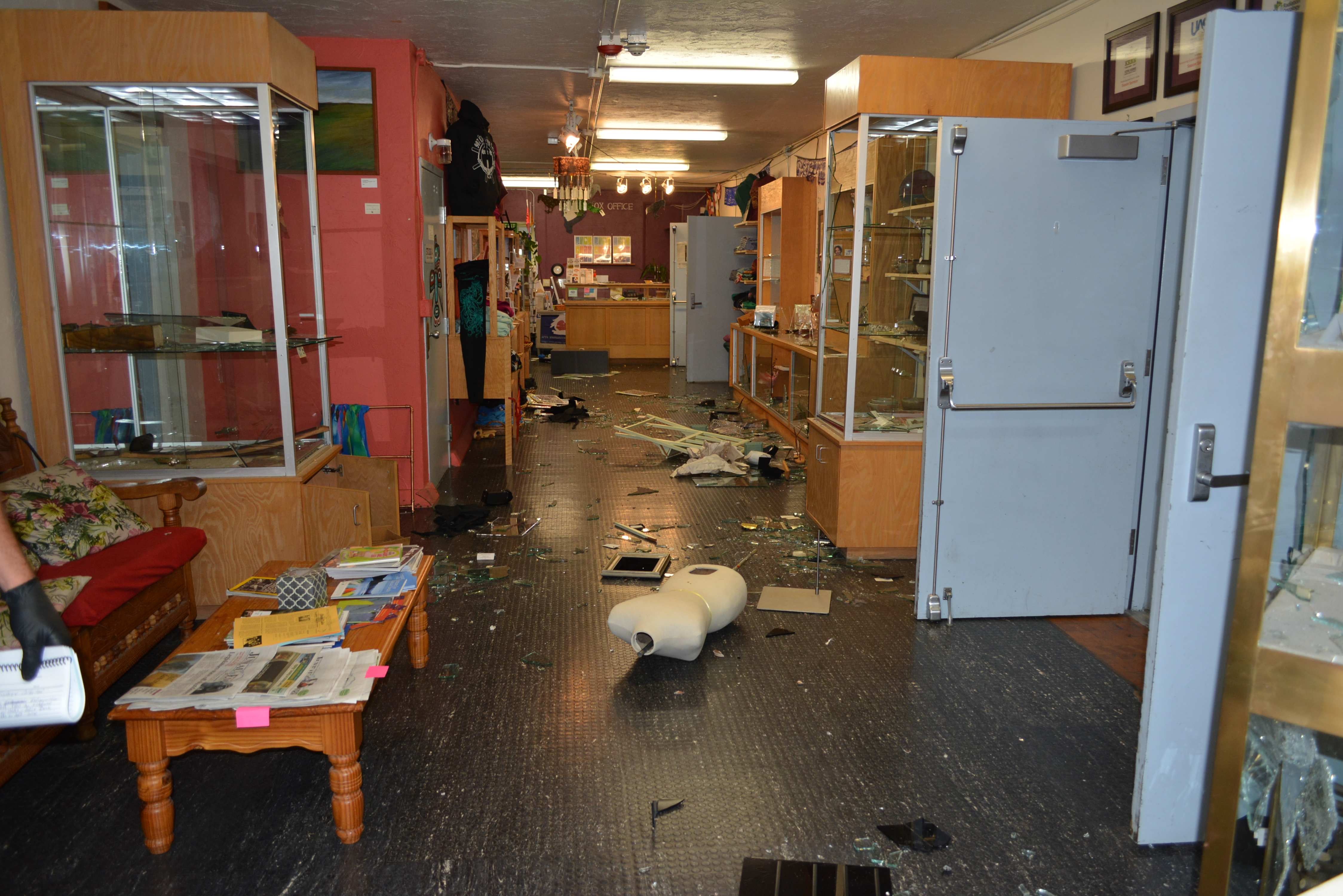 Sometime during the night of June 2nd, 2016 the lobby shop at the Juneau Arts and Culture Center was vandalized and burglarized.
According to a press release, Executive Director Nancy DeCherny was notified by the morning custodial crew on Friday that significant damage and theft had occurred during the night. Staff and the Juneau Police Department arrived on scene to find the lobby shop covered in broken glass and merchandise missing.
Staff offices were also impacted through forced entry. Security footage is being reviewed by law enforcement with hopes of identifying the responsible party.
Staff and volunteers will be working to inventory stolen items and clean up. At this time it appears the gallery was not impacted.
The JAHC hopes to still open for the First Friday gallery opening at 4:30PM. The lobby shop will be closed today.
If anyone has information about this incident, please contact the Juneau Police Department at 586-0600.