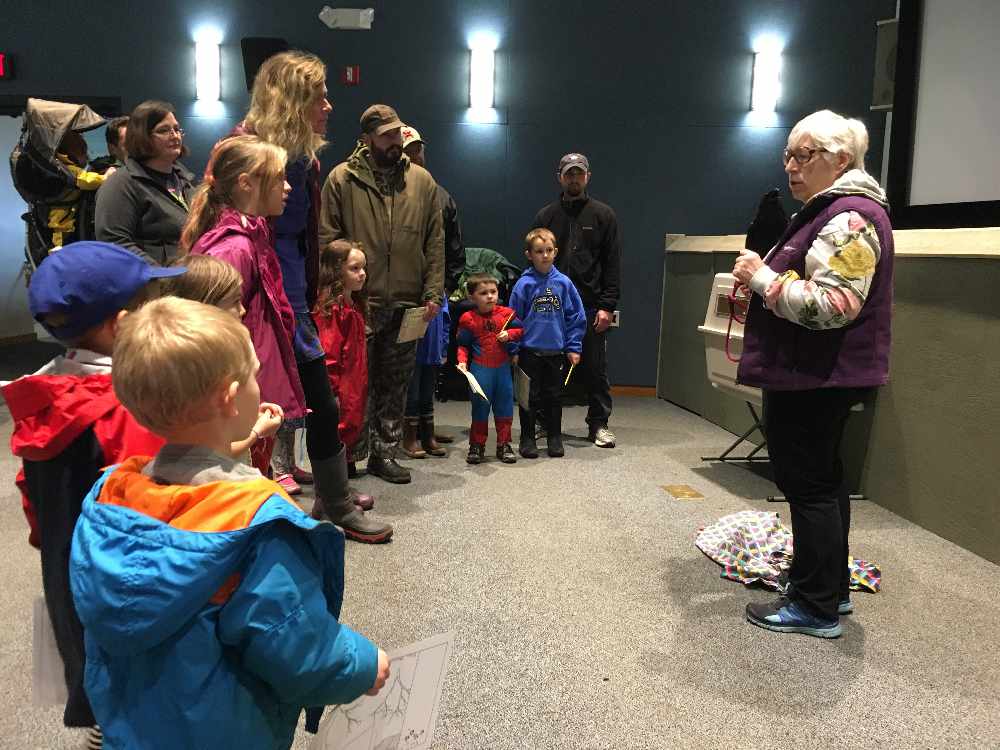 Juneau, Alaska (KINY) The Mendenhall Glacier reported a good turnout Saturday for the annual Fall Fun Fest.
John Neary with the US Forest Service said the goal is to get kids outside to enjoy and learn about the outdoors, "We just had this wonderful presentation of the two young girls that contributed Tlingit art work to our junior ranger booklet. We are quite excited about that community representation is available and appreciated. The kids are enjoying the activities inside and outside."
Neary said things don't have to be on a screen for them to be fun. He said the kids really responded well to the event.
Shawn Eisele of Discovery South East said his group is now running the gift shop at the welcome center. The money they collect is used to expand programs for kids in the Juneau area. "It has been fantastic. This is our first summer doing it and we are expanding our programs in all the schools. Traditionally every year we have done third through fifth grade. This year we are starting in kindergarten to second grade. In one summer we are doubling the impact we can have on schools and the children we reach."
The Junior Raptor Center provided Blueberry, a 21 year old raven that was injured when a bald eagle disturbed his nest as a chick. Blueberry broke his leg and was rehabilitated back to health. Sandy Harbinuk does programs with Blueberry throughout the year in local schools, "He was probably about a month old when he was injured. He either jumped out in fright or got jostled in some way. This was near a road and a man fixing a car tire saw it happen, picked up the chick, brought it to southeast vets (The Southeast Alaska Animal Medical Center) and they called us."
The kids asked about when he goes to sleep, how much he weighs, and what he eats.