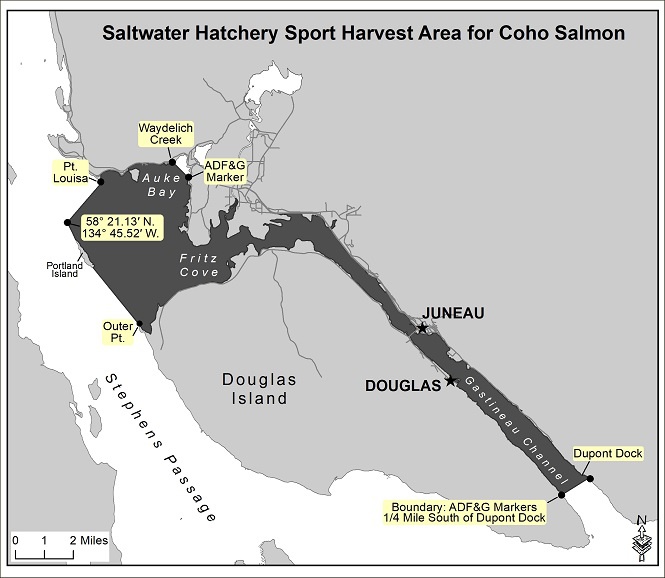 Waters affected by limit increase. Image courtesy of AK Fish & Game.
Juneau, AK (KINY) - Local fishermen were given exciting news about coho salmon limits.
While Juneau fishermen have been enjoying the daily six fish limit, that number has doubled to twelve.
This change comes from high coho returns from hatcheries, showing that catch limits really reflect the state of an animal's population count. This limit will stay at 12 fish per day until October 31st unless otherwise altered by Alaska Fish and Game. It is important to note that the daily catch in a particular area of Auke Bay is still 6 per day with a 12 in possession limit. Anglers looking for the full order by Alaska Fish and Game can find it on their website.
Fishermen have been recently blown away by the amount of fish in local waters with many believing that an increase in catch limits was on the horizon. Fish and Game confirmed this feeling from anglers, creating a great opportunity to fill up freezers, smoke a larger batch, or catch a couple extra for neighbors and friends.