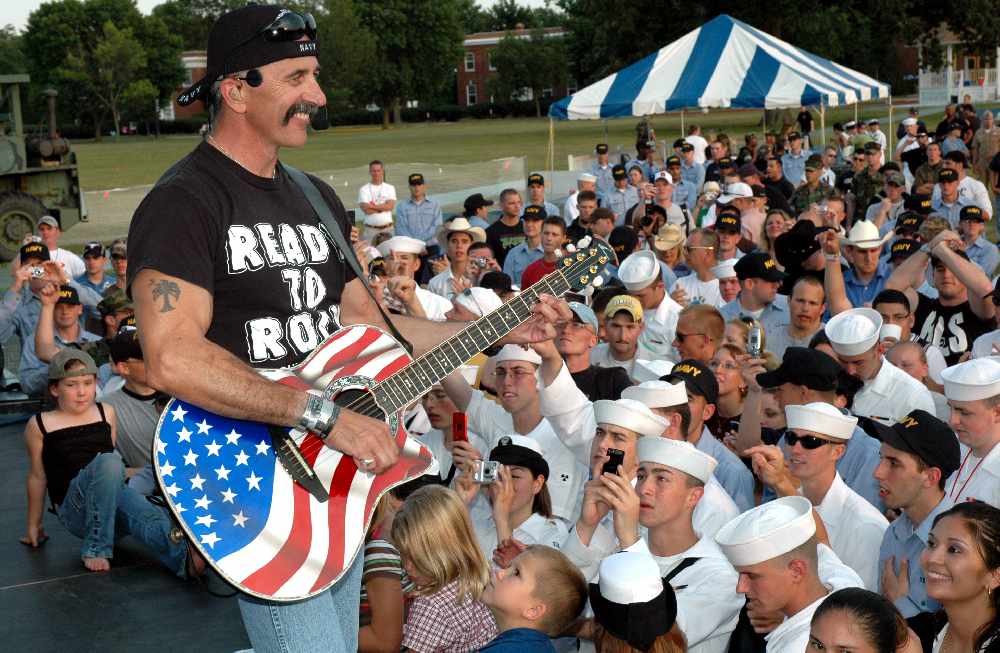 Juneau, AK (KINY) - Aaron Tippen was the headliner Tuesday night at a concert in Juneau to benefit the Fellowship of Alaska State Troopers.
Aaron Tippen was first discovered in the mid-80s on a show called "You Can Be A Star". While Tippen won one round of that talent contest but it turned out to not be his big break.
Tippen says he turned his attention to song writing and an employee of RCA records heard one of his demos. She said she did not like the song but wanted to know more about the "Hillbilly" singing it. She invited him to lunch and his career officially began.
Tippen eventually joined the Bob Hope Show during the Christmas season of 1990, performing some future hits for the first time to service men and women overseas. That began Tippen's special relationship with the military and he has been to Alaska five times with the Wounded Warriors organization to take veterans hunting. He also volunteers for an organization in Texas that tried to make daily life for veterans more comfortable.
Tippen says that organization is called, "Adapt A Vet" and the group remodels veteran's homes to be easier to use with regard to the veteran's injury.
The series of concerts is taking Tippen through Fairbanks, the Kenai Peninsula, Anchorage, Juneau, and wraps up in Ketchikan. Charlie Smith, the southeast vice-president of the Fellowship of Alaska State Troopers says the organization uses the money to support the families of fallen officers and community activities. Troopers are often coaches in their communities and ask the organization for support.
The concert played a crowd of people of all ages at the Elizabeth Peratrovich Hall.
Image from a past performance.
.