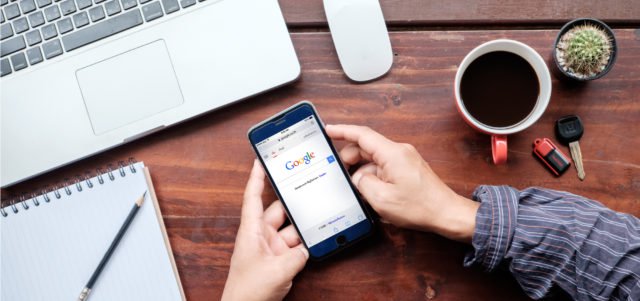 Juneau, AK (KINY) - Student Loan Hero put out some findings of what finance-related terms each state searched for the most. In Juneau, the most searched term was cryptocurrency, a digital currency that comes in many forms and has been a hot topic among technology enthusiasts and investors.
The most popular of these currencies is Bitcoin, but there are also other kinds of digital coin like ZCash, LiteCoin, and DogeCoin.
We talked with Elyssa Kirkham, a Finance Reporter with Student Loan Hero about why this topic is so fascinating to Alaskans and why there is a lot of interest in Juneau especially.
"I think in general searches for cryptocurrency have shot up in the past year or so because at the beginning of 2017 Bitcoin was worth about $1,000 per coin and then by the end of that same year it was worth $19,000 per coin.
"That news of how valuable it was becoming generated a ton of energy, not only in Bitcoin but as well. We saw a lot more search volume for Ripple and LiteCoin in our findings as well."
Kirkham says that this likely follows the overall energy around cryptocurrency over the last few years.
"I think that the local trend in Juneau is a local continuation of that national trend."
Kirham tried to explain what cryptocurrency is.
"Cryptocurrency is kind of a digital medium of exchange and like an actual currency, it represents a value. It also is like an investment like a stock or bond, where the value can go up and down over time. Unlike many other investments though, digital currency is not typically tied to something of tangible value."
"Honestly, cryptocurrency is made up and they have value because people think that they have value."
Unlike usual types of investments, cryptocurrency has even more risk in a lot of cases.
"There was so much interest from Alaska residents that Alaska's Division of Banking and Security have issued a sort of warning. Cryptocurrency can be very volatile and people buying them should be really aware of the unique risks that they pose. There can be cybersecurity concerns. They're not going to be backed by the government or a company like a bond or stock would."
"Cryptocurrency is a really unique thing, they can be risky, but also really exciting and fun for a lot of people."
Regardless, the technology that a lot of cryptocurrencies is built on, blockchain will likely survive if cryptocurrency falls out of popularity.
"A lot of these cryptocurrencies rely on blockchain technology, which is a very secure way of authenticating a transaction. You can go and see everytime a particular Bitcoin has changed hands and you can tell that it is an authentic Bitcoin. Blockchain technology is really interesting and is here to stay."
"I am a little more skeptical about cryptocurrencies, especially ones that are not as well known, popular, or as established as Bitcoin."
There are a lot of applications for blockchain, with one of the most obvious being data security.
"We may start seeing banks using Blockchain in a similar fashion of what's already being used with cryptocurrencies to certify transactions. It can also be used as a way to certify any data file like an official document. We could see if it is secure, original, unmodified data. It's a really great way to secure information and know that is it authentic."
For more information, check out StudentLoanHero.com or follow them on Twitter.