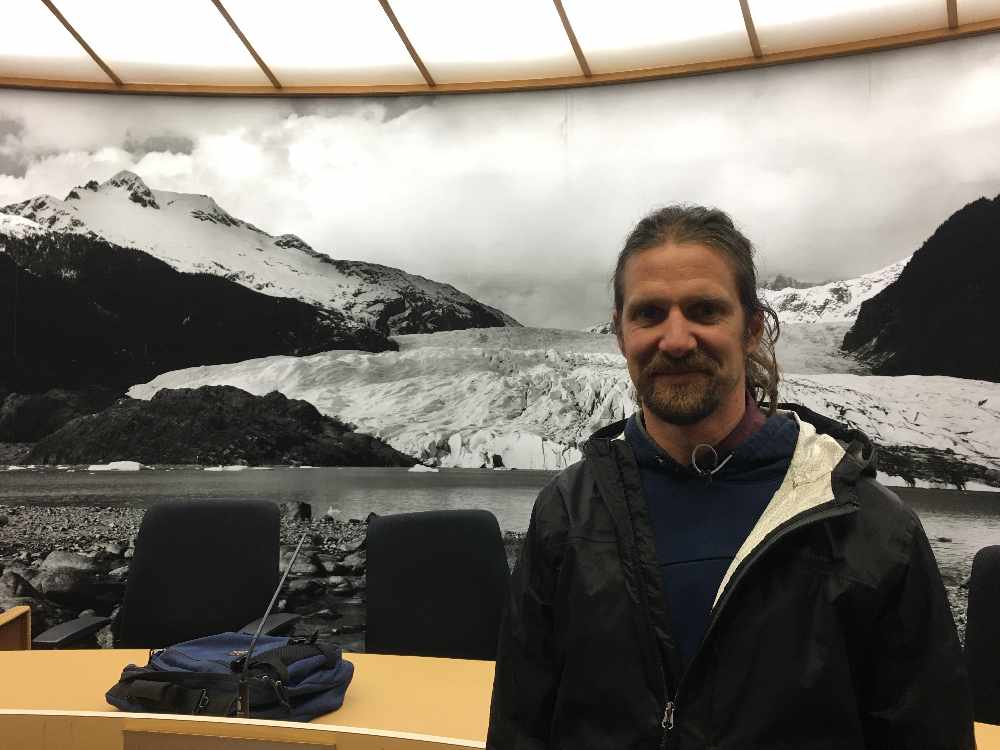 Juneau, AK (KINY) - Dave Scanlan talked to us briefly after the Eaglecrest Board of Directors meeting.
Eaglecrest is gearing up for the snow season. This ski season sees some new management in Dave Scanlan, who spent 15 years in Hope, Alaska and the last four years running a small ski area in Maine.
We asked Scanlan what it's like to be new in Juneau, what sort of challenges he faces as a new manager, and what improvements folks can expect to see in the coming season.
"It's great to be new in Juneau and talking with all of the various user groups, people with vested interest in the mountain, and learning about the history of the mountain. Certainly, one of the challenges that Eaglecrest has faced in the past is dealing with warmer weather conditions and variable snow lines. So, we are staring on some small improvements to the snow making system for this winter to increase our production and efficiency running in warm weather. It just gives us a little more muscle on our snow guns that we have. I'm looking forward to see how these upgrades will affect the snow making side this winter."
Eaglecrest is hoping to have things in full swing by the end of October. Find more information on their newly improved website.
Also discussed during that meeting was the bringing of wine and beer to Eaglecrest. One business in particular has shown a lot of interest in the venue, but they are keeping the opportunity open in case other businesses missed the information. Scanlan said that having alcohol will likely take another year of work.