Six lucky winners will get to take home up to a $5,000 share of a total $10,000 in prizes.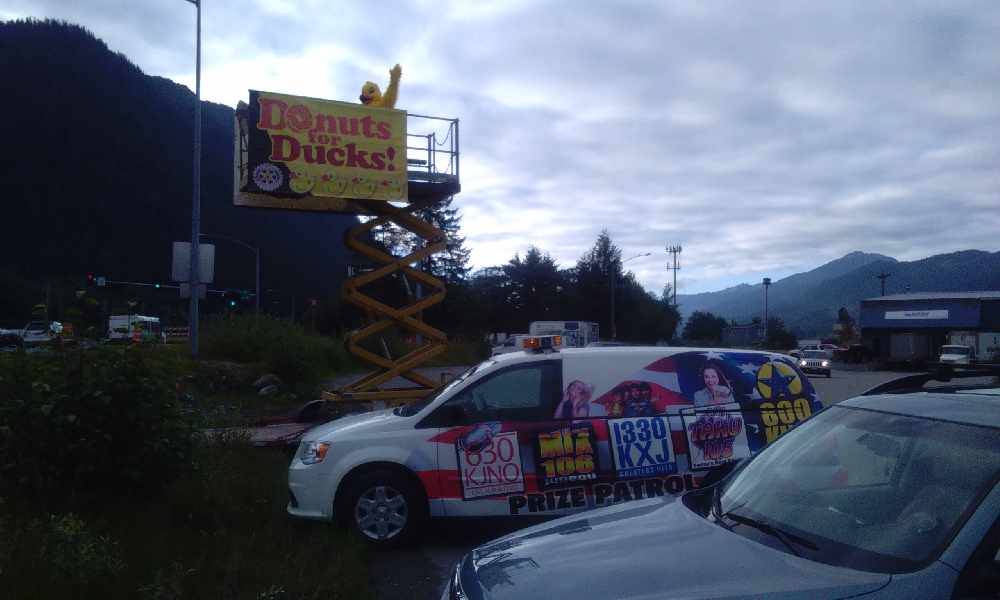 Glacier Valley Rotary's $10,000 Duck Derby is Saturday at Twin Lakes.
Rotarian Chad Erickson and President Karen Tarver talked about that on Capital Chat this week.
"We need lots of ducks adopted if we're going to meet our goal," Tarver announced.
"All the proceeds will go to scholarship programs for our kids," added Erickson. "We also help with Riverside Rotary Park and Pillars of America."
Tarver continued, adding that they help support the Youth Exchange.
"Our club is very active in Youth Exchange; we have two students this year that will be here this year."
She proceeded to detail the day of the Duck Derby.
"The festivities start at 10:00 a.m. We'll have bouncy houses, face painting, and a barbecue. It's just a fun chance to come hang out at the lake. Around 2:00 p.m., a helicopter will show up. Coastal Helicopters has been a big supporter of this event, and they're going to bring the ducks in. The ducks get dropped into the lake, they swim around for about half an hour, and then we have rescue swimmers from Glacier Swim Club that come and basically rescue our six winning ducks."
There will be several convenient locations to pick up ducks. Friday morning, Donuts for Ducks is from 6:30 to 9:30 at Juneau Radio Center. Just look for Freda the Duck waving in our parking lot. Friday afternoon from 4:00 to 6:00, stop by Super Bear or Foodland IGA. You can also buy ducks Saturday morning from 10:00 a.m. until 1:00 p.m. at the Juneau Radio Center Days of Summer Giveaway at Western Auto or at Twin Lakes before the Duck Derby 10:00 a.m. until 12:30 p.m.
Duck prices start at $10 each. The grand prize is $5000. Duck winners do not have to be present to win. However, you must be present to win door prizes on Saturday.