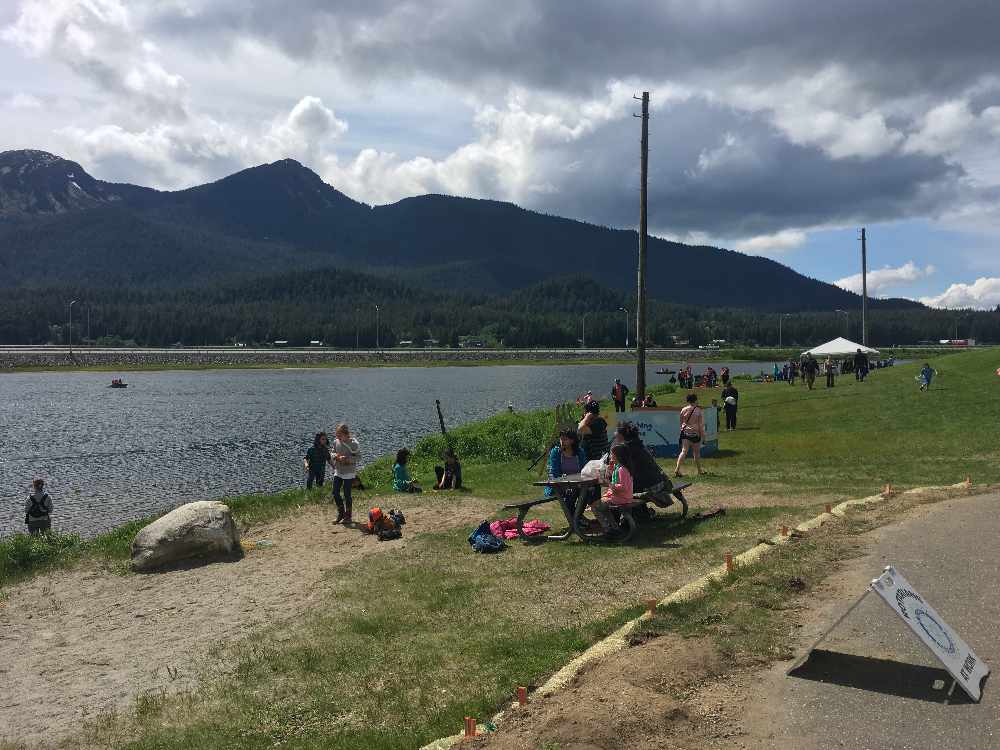 Juneau, AK (KINY) - The Juneau-Gastineau Rotary Club and the Department of Fish and Game helped families get out on Twin Lakes to catch some fish and have a good meal.
Hundreds of families were there with some out on small boats and many staying at the shore with everyone eager to bring in a fish dinner. There was also Japanese inspired fish painting and small carnival-like games.
Tim Banaszak who was the main coordinator for the event was excited that the day at the lake played out so well.
"This has been an incredible day with the weather, it cooperated with just a few sprinkles and that blew away. We have had over over a thousand people here so far today that have come through and none of this would've been made possible without the generous donations of so many in the community"
"For families and young people to just show up, get a fishing pole, have that provided, get out on a boat, have some chips, have some soda, have a hot dog, and have a great family time together is just absolutely incredible."
Banaszak says there are three components that make the Family Fishing Day at the Lake so special.
"Three key words in there: family, fishing, and a day at the lake."
"For an opportunity like this for families to come in a safe environment, where there's so many people around Juneau that have made this happen, that's incredible."
"Fish that are in the lake now have been growing for the last two years in captivity and then released so you think of the fishing to be able to go out and young people to have that experience it might seem like a small fish to us, but a young person catching a fish will go back with a story and then finally the day at the lake to enjoy the outside."
Community events like the Day at the Lake are a great opportunity to meet new people, catch up with friends, and enjoy the natural fun to be had in Juneau.
"These kinds of events I think pull the community together and there's so many positive things in the community that go on every day if you look for them and I think it's an opportunity just to find something that's really positive about Juneau. This is all good will and that's part of the significance too of these larger events, people can just come in and out, relax, and really make connections."