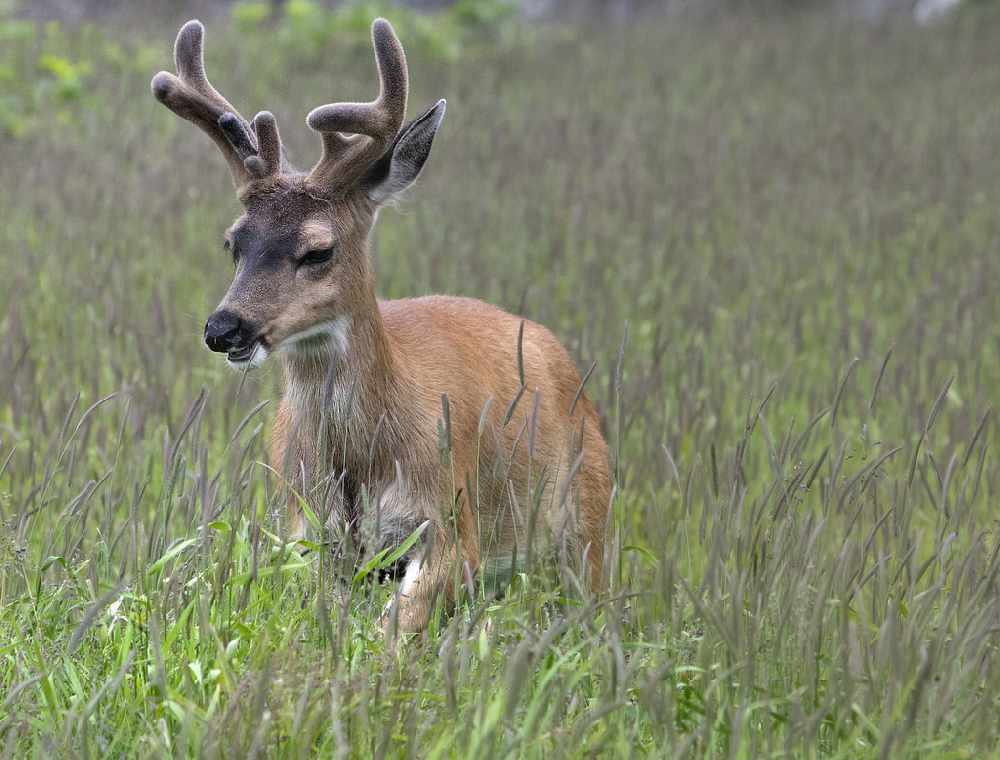 Juneau, AK (KINY) - With hunting being such an integral part of Alaskan culture, it is sometimes easy to overlook a step when venturing through the wilderness.
We spoke with Lt. Matt Dobson, a Regional Commander with the Alaska Wildlife Troopers, about some ways to hunt safely and follow laws.
Dobson started out by saying how important it is to let someone know about the hunting trip and when they can expect a return.
"Before you get ready to go on a trip, leave a little bit of a trip report with family or a trusted friend. The Alaska State Troopers actually have a Wilderness Trip Plan that you could go online and fill out and leave that with your car if you're out a trailhead or family member so that they know when they should be expecting you back. Also list some things you have with you on that report like an extra change of clothes, a GPS, survival gear, just give searchers a good idea of where to start if that becomes necessary."
Having some sort of signaling item could be what enables emergency responders to successfully locate a missing person.
"Probably one of your best things is going to be just some way to visually signal searchers. Firestarters are an important thing but really it's pretty hard to start a fire in Southeast Alaska for the most part. Nowadays, a lot of people carry satellite phones or another kind of signaling device that allows people to let others know where they are."
One of the more common items hunters, fishermen, and hikers are carrying is a locator from Garmin.
"A lot of folks now have invested in this little inReach unit, it allows you to text back and forth and is a spot beacon. The idea is just to have something that lets people know whether or not you're okay and then if something does happen you could let them know."
While traveling Alaska's forests, there are predators to be aware of. Dobson gave us some advice when it comes to bears.
"Most folks in Southeast are pretty bear-wise but know that the bears are not really intending to hurt you. If you see a bear, remain calm, don't run, and let them know you're there (unless you're bear hunting) and just be cautious, especially with deer hunting. If you do take a deer you want to get the animal to a place where you have some good visibility before you start field dressing it and so you can keep your head on a swivel and see what's going on. Get your deer cleaned up and move it out of the area."
We asked Dobson about any common mistakes hunters make while field dressing game.
"Until September 15th, the season is bucks only in Southeast and most parts of Southeast. You have to leave some sort of evidence of sex attached. If you drag the deer out whole and it has antlers that would work, but if you're going to bone out the meat and pack it like say out of the Alpine, you're going to need to leave either the testicles or the penis sheath attached, so that it can clearly be identified as a male deer."
Those looking for more information can talk to local Troopers, Fish and Game, or find regulations online.
"If you have specific questions about some of the hunting regulations calling the Alaska Wildlife Troopers would probably be your best bet, and that's 225-5118, which is our 24-hour dispatch. If they're general wildlife questions like bag limits or places to hunt then get ahold of Fish and Game or go on their website. You can contact the local biologist for the local area and there's a list right on their website."
Dobson says that hunting season can be a rewarding part of the year for almost any age.
"Participating in hunting is a huge part of Alaskan culture, whether it's for simply putting meat in the freezer, the joy of getting out and hunting, spending time with your kids, or all of the above."
"It's a special time of year."
Dobson also tells us that in general deer populations in the region are doing well.
"For the most part, our deer populations are really good. We've had really mild winters for several years and so our numbers are good and we encourage guys to get out there and fill their freezers and get some really good high-quality meat during deer season or moose season. A few guys will get goats, but deer are our dominant game animal."
While it is not required by law in Alaska to wear orange while hunting, Dobson recommend doing so.
"We do not have a lot of requirements to wear orange in the woods, but if it's just a good idea, even if it's an orange stocking cap."
"There are a lot of people that hunt on Douglas Island and it would probably be a good idea to put on some orange so that people clearly can identify you as a hunter and not a deer. I strongly encourage folks to wear hunter orange."
Wearing orange is also something that hikers, bikers, or anyone traveling in the woods during hunting seasons should also consider doing.
For the full conversation, find the interview On Demand.