JUNEAU, Alaska (KINY) - The Juneau Police Department is seeking the public's help in finding a 22 year old male.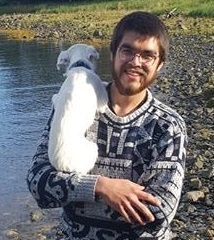 According to a JPD press release, Christopher Edward Orcutt was last seen leaving a party on August 25, 2016, at about 10:30 in the evening. The party was in the downtown area, in an apartment over a store. Orcutt was intoxicated. Orcutt is homeless and left several layers of clothing he usually wears at the party along with his cell phone. On August 30, 2016, a woman who had been one of the hosts of the party became concerned as Orcutt had not returned for his belongings. She called JPD.
JPD has been investigating Orcutt's whereabouts and have not been able to locate him. Orcutt had told people he has a camp on Thane Road. Orcutt was not registered at the Thane campground and was not known to campers there. While Orcutt has been known to go months without contacting his family, he did establish some habits during the year he has spent in Juneau, including going to the Glory Hole or Foodland IGA to eat. He has not been seen at those places since the night of August 25th. Orcutt kept most of his belongings at a relative's apartment in downtown Juneau and has not gone there since the 25th.
JPD has confirmed Orcutt did not take the ferry out of town. Airlines checks are still being done but it appears from initial searches that he did not fly out of Juneau. Please contact JPD at 586-0600 if you have any information about Orcutt.