Following recent national confrontations between police and civilians, JPD held the event to preemptively strike with a friendly gesture.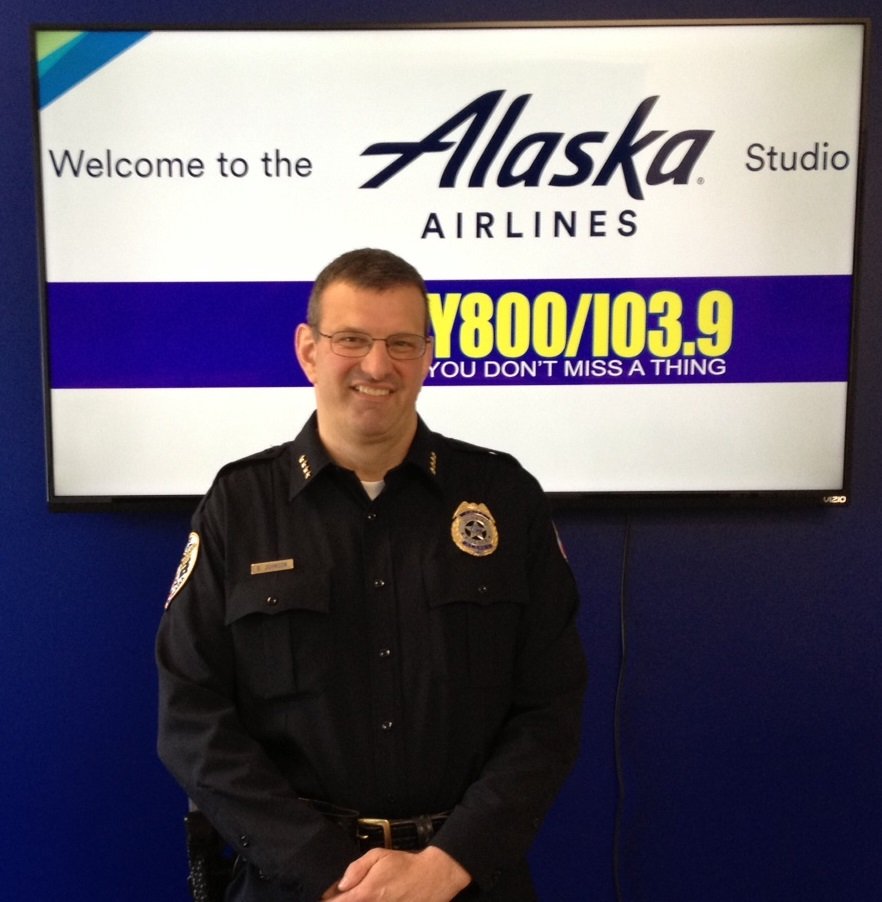 Residents of Juneau met in Marine Park Wednesday to sit down and eat some hot dogs while taking a stand against violence and discrimination in an effort organized by the Juneau Police Department.
Juneau Radio Center's Kendall Weaver was at the rally and ran into Police Chief Bryce Johnson taking out the trash.
The community event was held in the wake of separate nationwide confrontations between police and civilians resulting in the loss of multiple lives.
Kendall praised Juneau's status as a safe community and thanked JPD for protecting the city, which prompted Chief Johnson to agree before expressing a desire to avoid complacency.
(Photos courtesy of Kendall Weaver and JPD: Left - Lt. Kris Sell hugs the Juneau Radio Center Love Ball, Right - Juneau Police with Mayor Ken Koelsch)