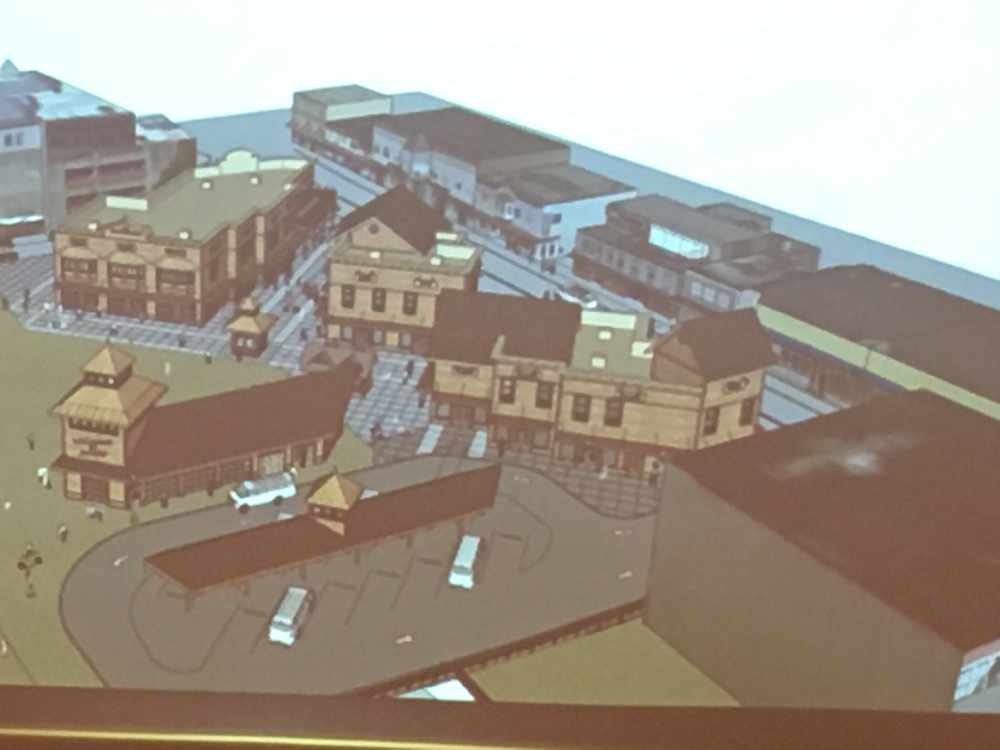 Juneau, AK (KINY) - An update was given at the Juneau Chamber of Commerce luncheon on the state of the upcoming downtown waterfront development known as the Archipelago Project.
David Grinalds of Morris communications says that momentum is building to develop the last large vacant waterfront property in Juneau.
The Archipelego project would include 13 thousand square feet of first class retail and public space.
They could add 2nd floors, which could be used as housing units that are desperately needed downtown.
"We think that housing in absolutely an option. It would be great for downtown, because housing is one of the key components to making sure that downtown is a year-round destination as opposed to seasonal. Ultimately though we are going to have to let the market decide for what the use of the 2nd stories could be."
Grinalds says they've had good talks with the city in this project
"I think that there is a lot of synergy with the development and how that works in the community both for the cruise ship industry and for the folks that live here. I see it as a great opportunity, so I was excited to be able to share with the Chamber."
The timing is right for a real push to get things started. This is due to, "We not have a development arm within Morris Communications. We want to do it well, so we're committed to Juneau; we've got a long history of presence in Alaska. Finally, the economic conditions are favorable to move forward with the development."
Pedestrian traffic circulation is also a big part of making sure the project is successful.
"With any retail core, one of the key components is circulation. If it is hard to get from point A to point B and it's a hassle, you're just not going to want to do it. Having that decked over space between South Franklin and the seawalk at the location of where we want to do the development is a key component to the overall success."
Construction is hoped to start in earnest in 2019.