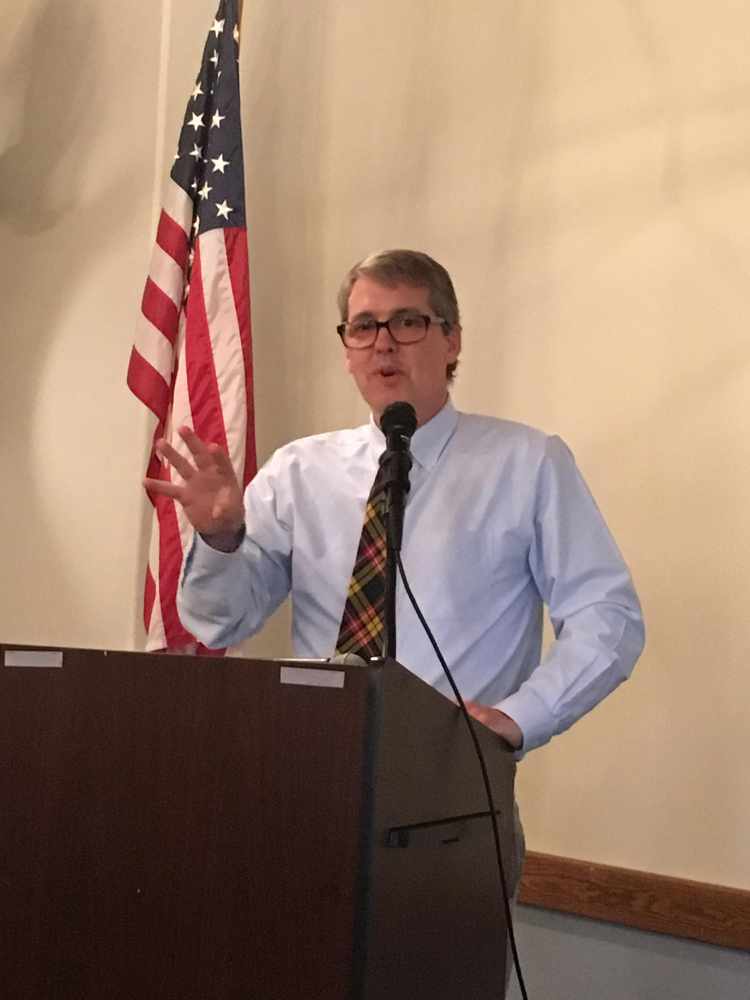 Juneau, AK (KINY) - Juneau City Manager Rorie Watt spoke on a variety of issues that included the North Douglas crossing the downtown waterfront plan and the city budget during a speech to the greater Juneau Chamber of Commerce.
Watt said that the annexation of sections of Admiralty Island and points west and south of Juneau probably won't be submitted to the legislature until January 2020.
He also said the City Assembly included funds to move along a new city hall above the transportation center parking garage downtown in the budget.
"If you think about it, we currently pay $750,000 a year in rent for municipal offices downtown. The idea is that if we turn that into a stream of payments on the debt for the construction of a new facility, we might come out on par. Just from a business perspective, that might pencil out for us."
Watt says that they would likely sell the old building.
Watt also mentioned a non-profit initiative that is in the works. "There is a non-profit group that is working on a waterfront ocean center development project that would be next to the subport.
Eaglecrest also received money to improve snow making capabilities.
He also fielded several questions, many of them on the possibility of the City and Borough purchasing Alaska Electric Light & Power. The Alaska Regulatory Commission is expected to make a ruling on the sale by June 4th. He said that the issue is an assembly question and not one for staff.