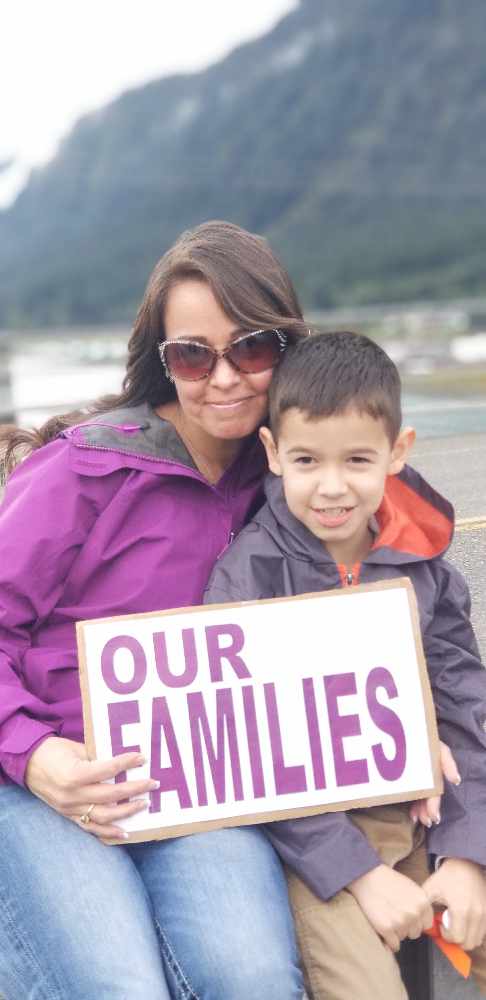 Juneau united Sunday to fight drug use
Juneau, Alaska, (KINY) The Great Bear Recovery Collective has held a series of events this month to highlight the effort to fight the drug addiction problem in our community.
A group of 52 people, related to, or who suffer from addiction, lined the Douglas Bridge Sunday afternoon for Hands Across the Bridge, an effort to gain public support for the addiction battle.
Carrie Amott, a board member of the group, and recovering drug addict, called it an emotional day, "When we support and promote recovery from substance use in Juneau, it is good for the entire community, Juneau becomes a more thriving place to live. We are just trying to build Juneau into a healthier community."
Amott added that community and family support are vital in the recovery for a person addicted to drugs, "It was a very powerful experience. We had people in recovery and those in support of those people in recovery. They all linked hands across the bridge. We had a fog horn to signal us to state the serenity prayer which is a common prayer said in AA (Alcohol Anonymous) meetings."
September is National Recovery Month across the nation. The group also plans the Recovery Costume Ball and live auction on September 30th at 7 PM at the Juneau Arts and Cultural Center. The Great Bear Recovery Collective aspires to provide meaningful support to community members in Juneau who fall within the substance use continuum. They seek to cultivate a thriving fellowship of people in recovery who have gained a life of meaning and purpose and wish to share it back..