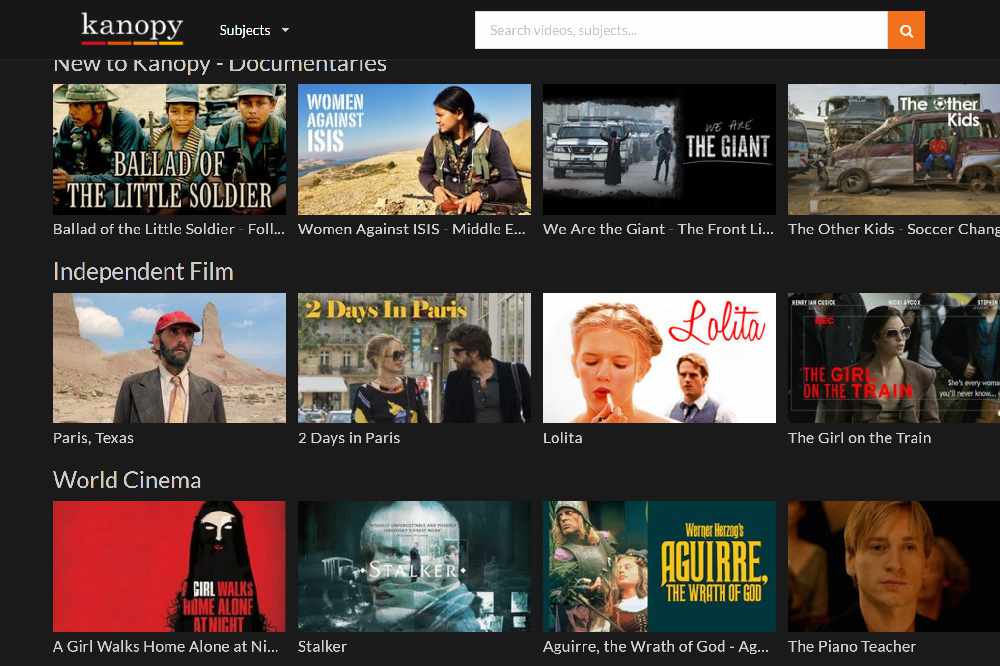 Juneau, AK (KINY) - Those who use the services of the Juneau Public Library can now access over 30,000 films from home through Kanopy, a Netflix-style service that has documentaries, art films, and more.
Kanopy is offering eight films per month to Juneau Public Library users, with three days to watch a film after checking it out. It comes as an absolutely free service to anyone with a library card. All one has to do is create an account (with Facebook and Google account connection options available) and then add in the user's library card number.
Robert Barr, Library Director, had this to say about the partnership, "We have a lot of electronic resources and databases that are completely open to the public for those that have a library card. Kanopy is just one of those that we've been evaluating recently that we decided was a good fit."
We also asked about digital archive efforts of media. "I would liken it to a format change like going from 8-track to mp3. I think its just the way of the future," said Barr.
More and more patrons of the library are using digital offerings, but they will continue offering physical media as well for those that use it.
Barr also said that there are tons of other digital resources available for Juneau Public Library cardholders on their website. This includes things like Audio Books, E-Books, peer-reviewed journals, and more. Surprisingly enough, the library also has a small video game collection as a response to patron requests.
Getting a library card is easy as well. One only needs to visit one of the libraries with a valid Alaskan driver's license or identification equivalent and a permanent mailing address.
In an age where digital preservation of media is fairly simple to implement, but rarely done to the degree that it arguably should be, it's good see these efforts being put in locally.
To access the service, simply go to https://juneaupl.kanopystreaming.com/ and use a library card number when creating an account.