JUNEAU, Alaska (KINY, Lori James) - Next week is National Electric Car Week and Juneau celebrates Saturday at Sandy Beach.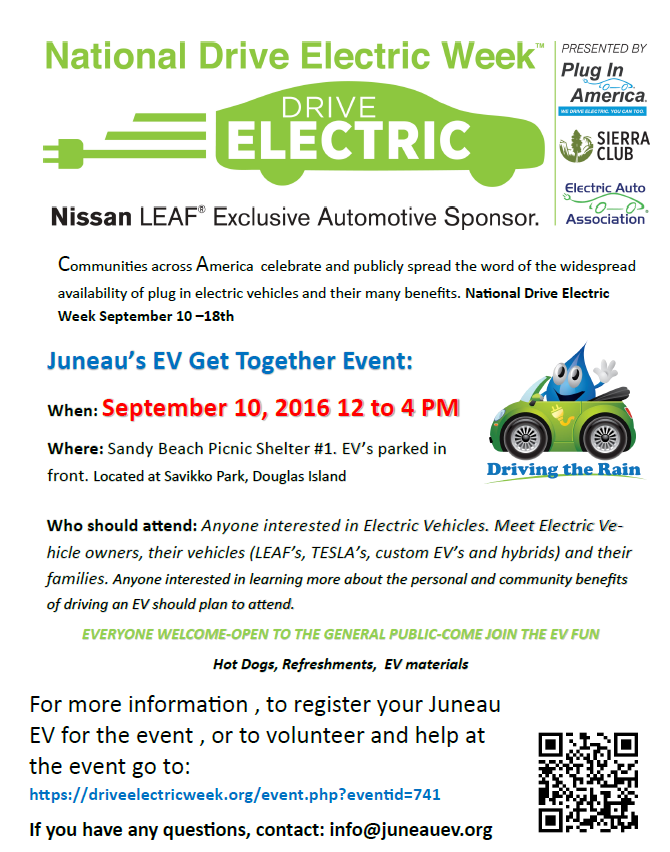 Devon Kibby and Duff Mitchell were guests on Capital Chat Friday. Kibby says, "We have a lot of owners who are willing to let people see their car, ride in their car, and experience what it is to have an electric vehicle." He says last year they saw 23 vehicles and this year they have 35 registered for the event.
Duff says Juneau is one of the fastest growing electric vehicle adoption cities in America. The 2015 statistics show that Alaska has about 155 electric vehicles, with Juneau having over half, that's around 80 according to Duff. "It just makes so much sense for us," stated Duff. "We're on hydropower and there's not very many roads."
They explained most people charge their vehicles at home, but Juneau has plenty of public locations; including UAS, Eaglecrest, the Valley library, and more:
Come experience Juneau's electric vehicles Saturday at Sandy Beach Picnic Shelter #1 in Savikko Park on Douglas Island, noon until 4:00 p.m.