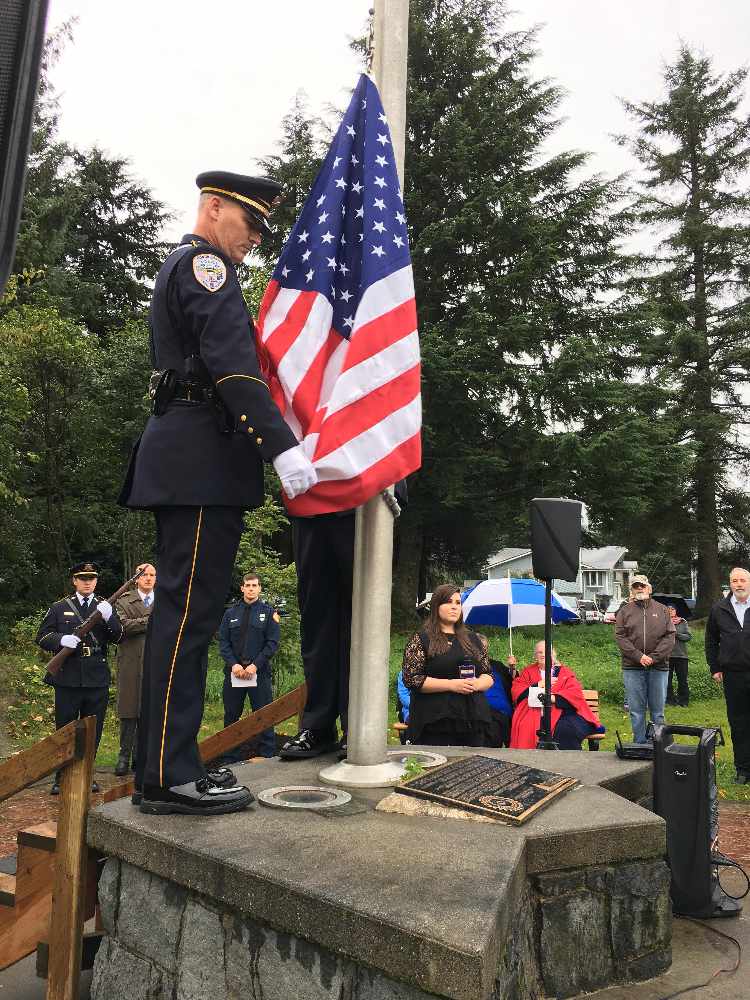 Juneau, AK (KINY) - The Juneau-Glacier Valley Rotary Club was joined by Juneau Police and Capital City Fire Rescue for a 30 minute ceremony to honor first responders at the Rotary Riverside Park this morning on the 16th anniversary of the World Trade Center attacks by terrorists in New York City.
Past President Max Mertz served as master of ceremonies. The event also included remarks by Juneau Police Chief Ed Mercer, a stirring performance of the National Anthem by Alyssa Fischer, remarks by Martha Penrose on the significance of the monument and capital city fire fighter/EMT, Peter Flynn, on what many remember about that day.
Chief Mercer said he remembered not being able to fly for a week after the attacks.
"I was scared to be so far from my children. I was scared for the thousands of families that lost loved ones and I was scared for my country."
Mercer said September 11 changed our world, "Today's events is a testament to how important it is that we never forget."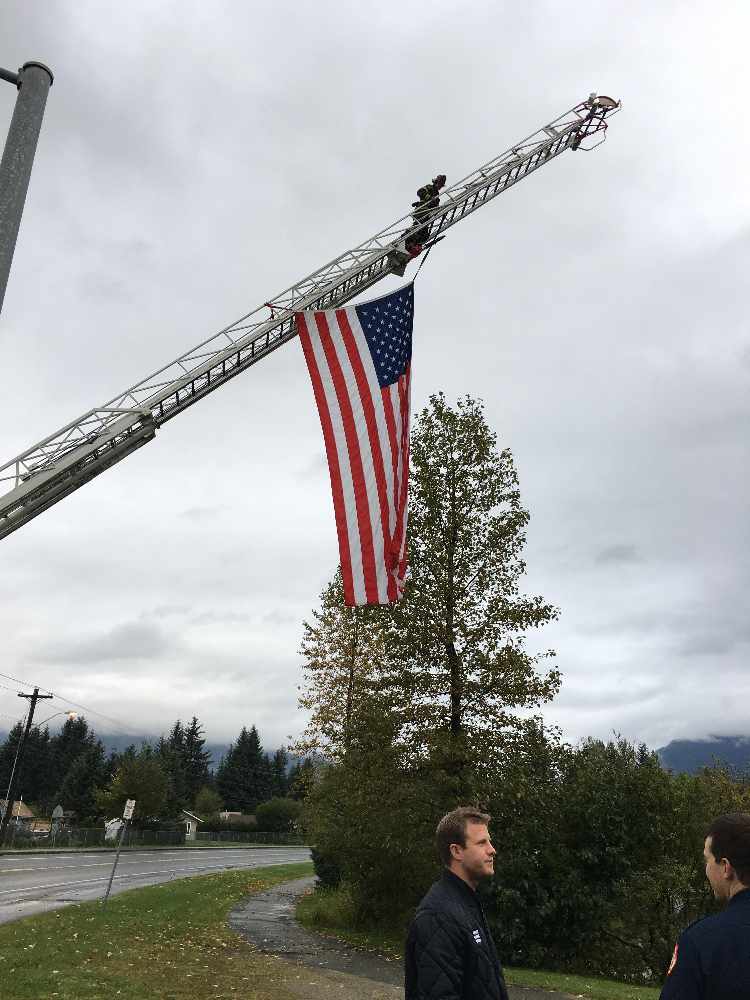 Pemrose spoke about each part of the monument and its significance. She explained the flag pole and monument told a story of the day, and captured the details of our loss and paid tribute to the heroes and first responders.
Each side of four feet represented the four planes and the construction of the monument was of Pennsylvania marble. She remembered the flight 93 passengers who took the plane down into a Pennsylvania field and kept it from going to the capital in Washington, D.C.
Flynn said the event is designed to remember the dead and whose lives were impacts by those losses. "Even with the great challenges our country faces today, we can come together, for these were our neighbors, grand parents, fathers and mothers. It is easy to forget the sacrifices of others as we go about our busy lives."
Juneau Assembly Member Debbie White, laid a wreath at the base of the memorial, citizens got to shake the hands of area firemen, State Troopers, and police officers. Scott Marnon of the City of Juneau Pipe Band performed Amazing Grace.