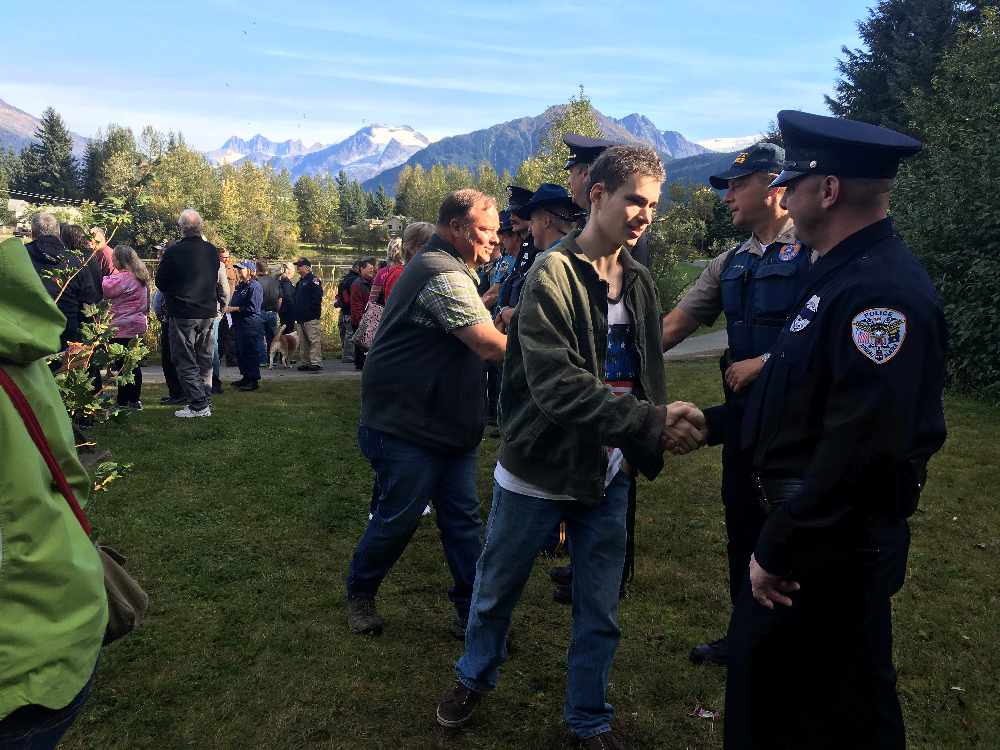 The public thanks police and firemen for their service at the 9-11 ceremony
Juneau, Alaska (KINY) The annual 9-11 observance attracted a crowd to Riverside Rotary Park.
Glacier Valley rotary club president Sharon Burns said they play homage and honor the sacrifice to so many who lost their lives in the terrorist attacks that occurred in New York City, and Washington DC, 17 years ago today, "Remembrance brings to mind the tragedy and will forever be a testament to the valor and the bravery to those that rushed into harms way to save innocent lives."
Pastor Tari Stage-Harvey offered a prayer for unity in America. She said she remembered the horror of the day, the crumbling buildings, and the heroes that rushed in to help. "Remembering the words of that day, the speeches, the prayers and the words of President George W. Bush, thsi is a day that Americans from every walk of life unite and are resolved to support justice and peace."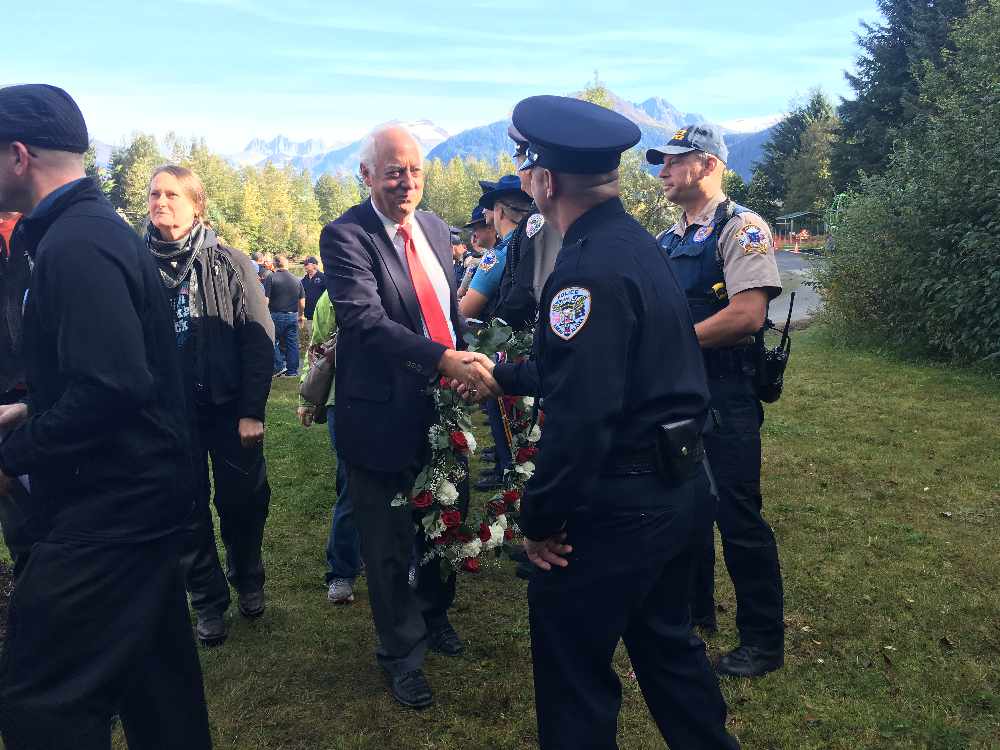 Career firefighter for Capital City Fire Rescue Krista Sheldon remember the impacts of the event. She was 13 at the time and remembered getting ready for school and the events of the day, She said being a firefighter takes more than bravery and strength. "9-11 illustrates the best and worst of our humanity. As a firefight it shows our commitment in service. The first responders that day were not trying to be heroes or brave, they were doing their job, serving their neighbors and their community."
Sheldon said many lessons have been learned by firemen about the hazards and risks that came from more than the incident itself but the respiratory illness and cancer that occurred for many that worked on the pile at Ground Zero. "The list is nearly endless. Those that responded that day didn't do it for glory, notoriety or any recognition, it was about service, serving their fellow man without hesitation. They did their job and some made the ultimate sacrifice laying their life down for another."
Representatives from Juneau Police Fire, the Sea dogs, Alaska State Troopers, and other agencies were on hand.
Audio from Krista Sheldon