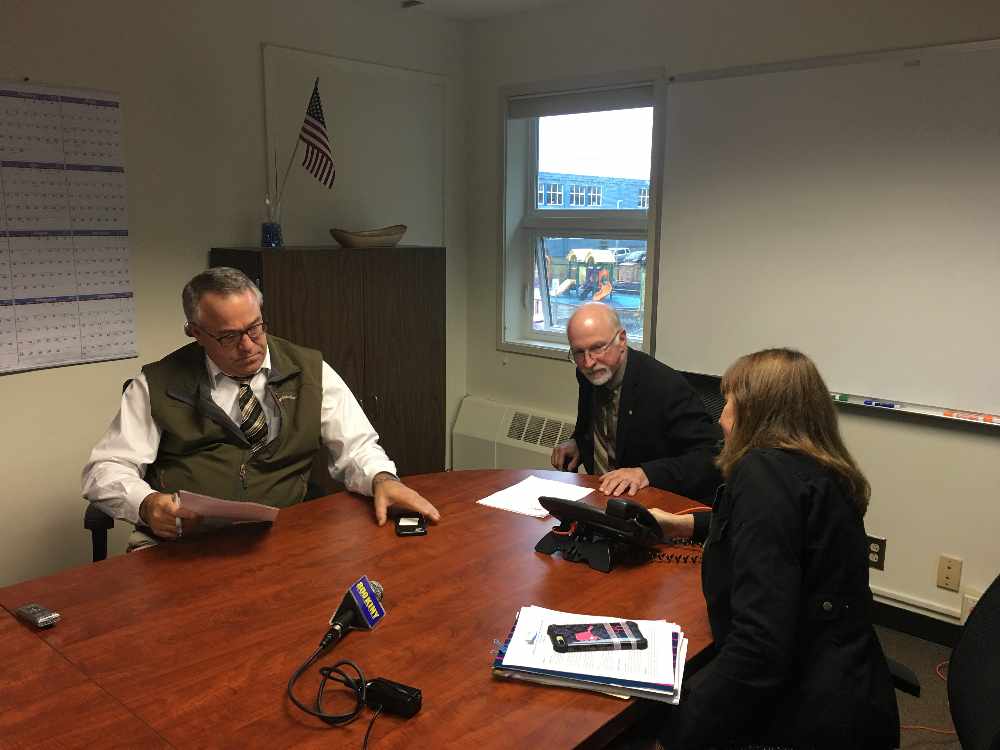 Juneau, AK (KINY) - The Juneau School District will be sending a formal request to the Alaska Activities Association to consolidate football and cheer teams at JDHS and allow TMHS students to participate in football and football cheer.
After two years of discussing the move with shareholders, boosters, parents, coaches, and more, the Juneau School District has made the decision to request a merge from Alaska School Activities Association. The request to merge the programs will be sent out on November 1st. Issues such financial deficits, student safety, participation rates, and realignment of the Southeast Conference sparked the move.
To put things into a financial perspective, at the start of the 2017 football season, accounts for both teams were at a deficit. JDHS had a negative balance of $5,689, while TMHS faced a negative of $100,821. The estimated budgets for each team is about $70,000. Both teams fielded only Varsity teams; travel was also cut down to just three out of town games for each school.
Addressing these issues are not from a lack of trying; both teams have shown good faith in fundraising. Unfortunately, the school district and community have been unable to financially support two football programs.
While most of the discussion has been about the football and cheer teams, there is also going to be some shifts in hockey. Juneau currently only has one high school hockey team, which is being housed at JDHS. The Alaska School Activities Association are considering a potential reclassification of high school hockey. This change would significantly impact the JDHS hockey program when the combined enrollment of Juneau high schools is considered.
The Juneau School District has decided not to request a waiver from ASAA to allow students from TMHS to participate in JDHS hockey at this time.
The goal is to have students still be able to choose which high school they want to attend, but have the freedom to play football at JDHS. Students can still play other sports at TMHS. It was also said that this merge is something that could be an annual consideration. Say budget issues improve, two separate teams may return.
A lot of the finer details have yet to be set, with this merge relying entirely of the approval of ASAA. Logistics such as bus routes, coaching staff, team colors, are something that will be addressed later on.
If the request is approved by ASAA, the district will start the process of consolidation with the goal to have things ready for the next football season. The merge would likely put the district back into Division I as part of the Railbelt Conference.
Superintendent Mark Miller hopes to see a response from the request being sent to ASAA on November 1st sometime in December. This would give the district the first half of the year to prepare for fall football, football cheer, and hockey.