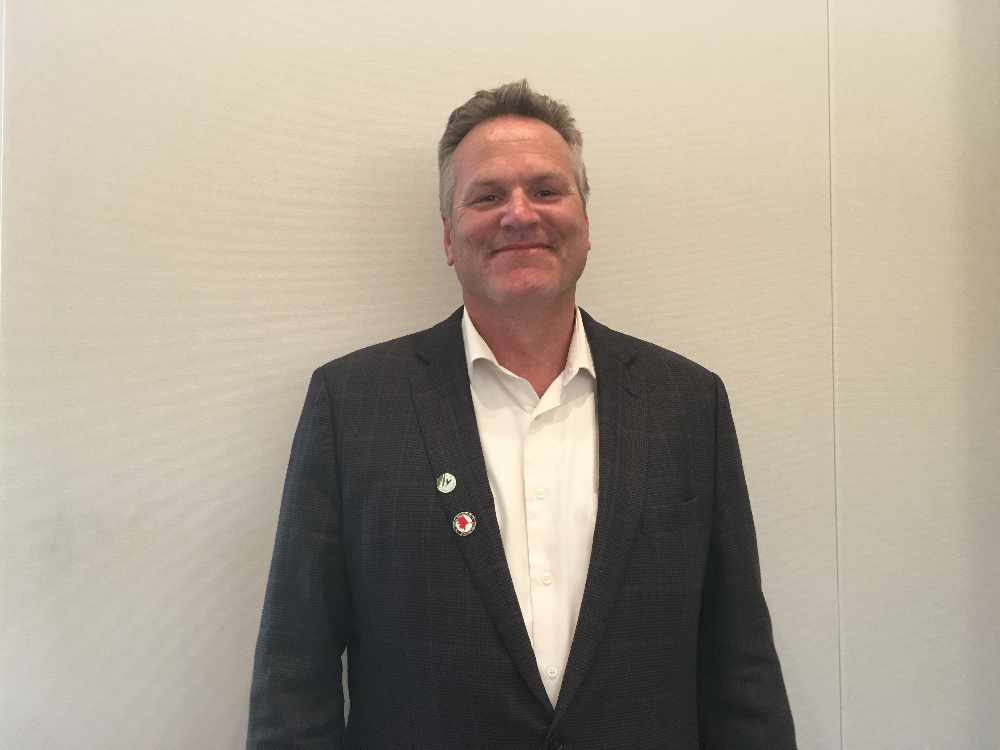 "They're looking over their shoulder, locking their door, wondering if they're ever going to be safe again. That's an issue for all of us to consider."
Juneau, AK (KINY) - Citizens, business owners, previous emergency responders, and more all gathered to share their stories on how crime has impacted the community of Juneau, especially the downtown area, with Republican gubernatorial candidate Mike Dunleavy.
Local politicians were also in attendance with several of them also sharing stories of being robbed or attacked.
In many of these stories, the perpetrators were easily identified with either video evidence or that perpetrator confessing of the crime. People shared stories of robberies that could've been much worse, of repeatedly being targeted by thieves, and in some of the worst cases living in the same community as someone who murdered a loved one.
One woman described being knocked out by a family member during a closed hearing who was at the hearing due to nearly killing her in a previous instant. In that instance, the judge had pushed a panic button only to see no response for twenty minutes, resorting to a 911 call. In that case, there was ample evidence from psychological evaluations that the attacker was severely mentally ill, suffering from dementia and schizophrenia. Treatment before the court hearing reportedly involved mostly solitary confinement. This woman, who still carries a broken wrist, asked not for jail time for her attacker but for mental health help for her family member and others suffering similarly.

One local business owner, Geny Del Rosario has been serving downtown for more than 8 years and has been robbed like clockwork at least once every year. Her story primarily focused on being frustrated.
"This may be my last year and for the past eight years we've been trying to make ends meet but apparently we don't get the help that we need. That's frustrating."
She told us that right now she wants elected officials to seek action.
"People should get involved. Public officials should be the first to really respond to anything and not us having to be frustrated and disappointed first before we are being heard. It's as simple as that because we are not getting the leaders that are supposed to be responsible. They have the power to do it; we don't have the power. We rely on those elected officials."
"For this upcoming election, leadership is very important."
Del Rosario ended by saying that right now people need to listen to each other.
"I'm looking forward to this election having good leadership and good people in place because I want them to be open and be able to talk to something without hiding behind their desk."
After the meeting, we asked Dunleavy if these sorts of gatherings are effective in understanding the issue.
"You hear it from the individual themselves that are touched by crime and it's very important because their stories are real. I mean it has changed their lives and when you listen to folks you realize that from this point forward, things will never be the same for them."
"They're looking over their shoulder, locking their door, wondering if they're ever going to be safe again. That's an issue for all of us to consider."
We also asked Dunleavy what he thought to be the best ways for people to be involved.
"Let your elected leaders know that you're not going to tolerate this behavior anymore, that you expect more from elected officials, more from our Public Safety approach to taking care of folks, and that law-abiding citizens shouldn't have to be ones penalized for the behavior of criminals."
Dunleavy did point to New York City as a point of hope, which he says has completely turned around their crime issues. He says if New York can do it, so can Alaska.
Crime continues to be an issue in Juneau, as well as across the state. Many officials admit that there is not one given solution, but that it will take addressing the problem from all angles through getting better jobs in the state, improving education, creating programs for people to reenter society or seek help, and giving more resources to the justice system.