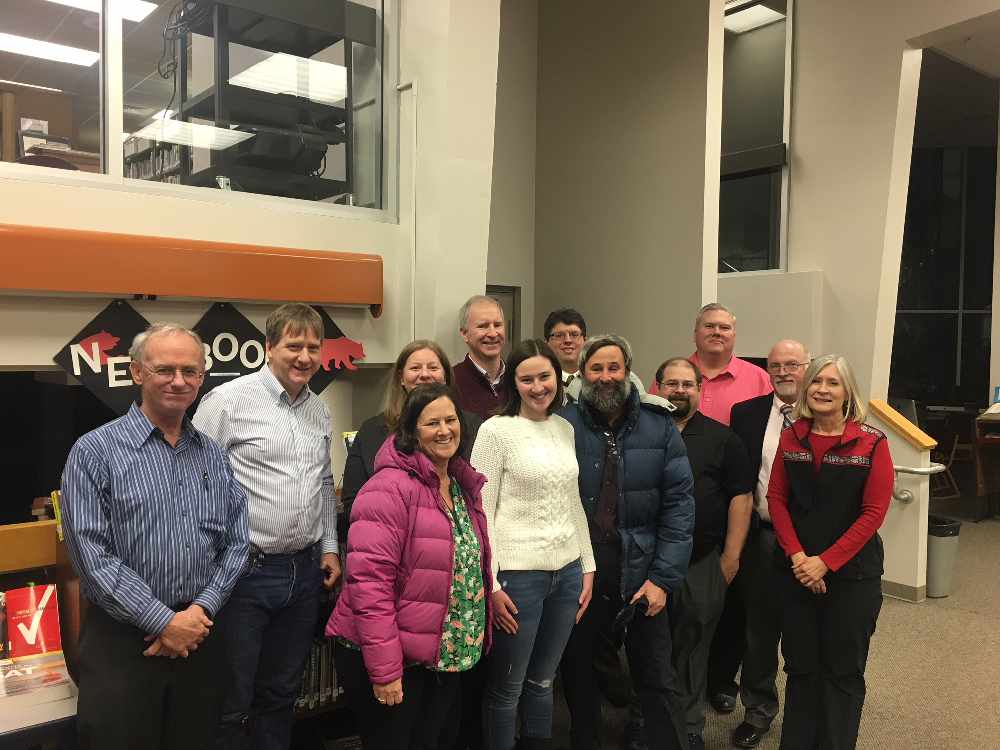 Juneau-Douglas High School's Bianca Eagan (center) with her parents, Cynthia Horwitz and Sean Eagan, is recognized by the Juneau School District Board of Education in the JDHS Library. Eagan was selected for the prestigi
Washington, DC (KINY) The United States Senate Youth Program (USSYP) announces that high school student Ms. Bianca Violet Eagan will join Senator Lisa Murkowski and Senator Daniel Sullivan in representing Alaska in the nation's capital during the 56th annual USSYP Washington Week, to be held March 3 — 10, 2018.
Eagan was selected from among the state's top student leaders to be part of the 104 national student delegation who will also each receive a $10,000 college scholarship for undergraduate study. Eagan plans to attend Brown University. She is one of only two students in Alaska who qualified.
Bianca Eagan attends Juneau-Douglas High School and serves as the Student Body president. Bianca is also editor in chief of the school yearbook and a National Honor Society peer mentor. She has worked on a number of initiatives to promote gender equality and project-based learning in her school. Bianca does not have firm plans for her future, but is sure it will include leadership in her community.

The USSYP was created by Senate Resolution 324 in 1962 and has been sponsored by the Senate and fully funded by The Hearst Foundations since inception. Originally proposed by Senators Kuchel, Mansfield, Dirksen and Humphrey, the impetus for the program as stated in Senate testimony is "to increase young Americans' understanding of the interrelationships of the three branches of government, learn the caliber and responsibilities of federally elected and appointed officials, and emphasize the vital importance of democratic decision making not only for America but for people around the world."