JUNEAU, Alaska (KINY) - "I'm glad it migrated up here.", stated Mayor Ken Koelsch, referring to Juneau's new whale sculpture.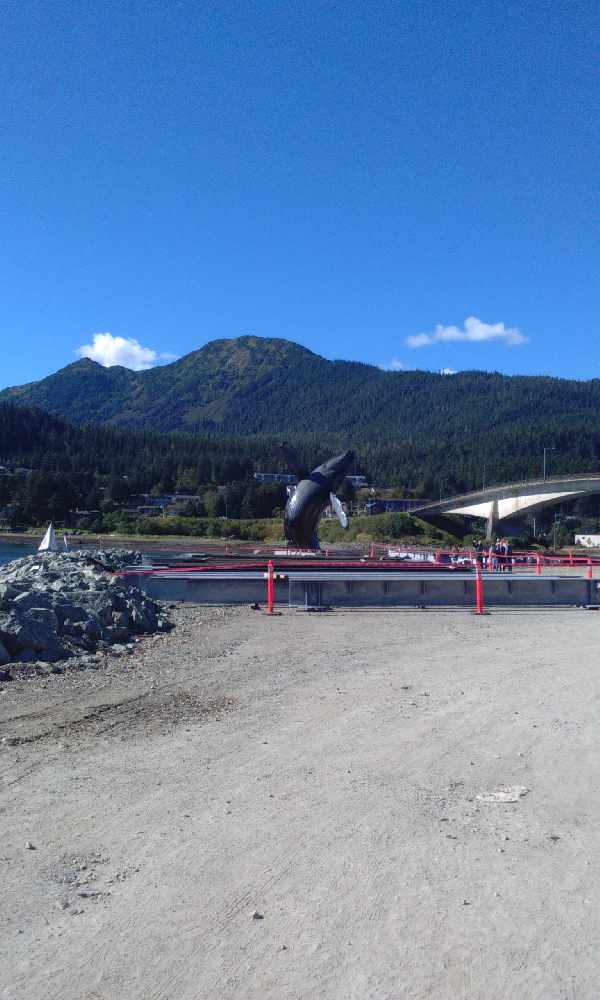 He says the formal dedication will occur in 2017.
The Whale Project Committee invited the public to the unveiling of the life-size whale sculpture Saturday, as gates to the construction site were open for an hour.
The whale is now located in its permanent residence, in the park next to the Juneau-Douglas Bridge.
The site is currently in the final phase of construction.
The mayor explained how the whale was funded:
Project completion is scheduled for fall 2017.
Read more about the author, R.T. ''Skip'' Wallen, and the Whale Project here.