Juneau, AK (KINY) - CableTV have recently put out some interesting findings about horror films, including the most popular films by state, the age people see their first scary movie, and what the first horror film seen.
CableTV took IGN's top twenty-five horror films and used Google Trends to come up with the data.
So what was the most searched for horror film in Alaska? Alien from 1979, the influential classic directed by Ridley Scott and starring Sigourney Weaver. That film went on to spark hundreds of other creative works to the point that many modern fiction books, movies, and video games can be traced back to Alien. The most recent film in the Alien franchise was Alien: Covenant released in May 2017, which was also directed by Ridley Scott.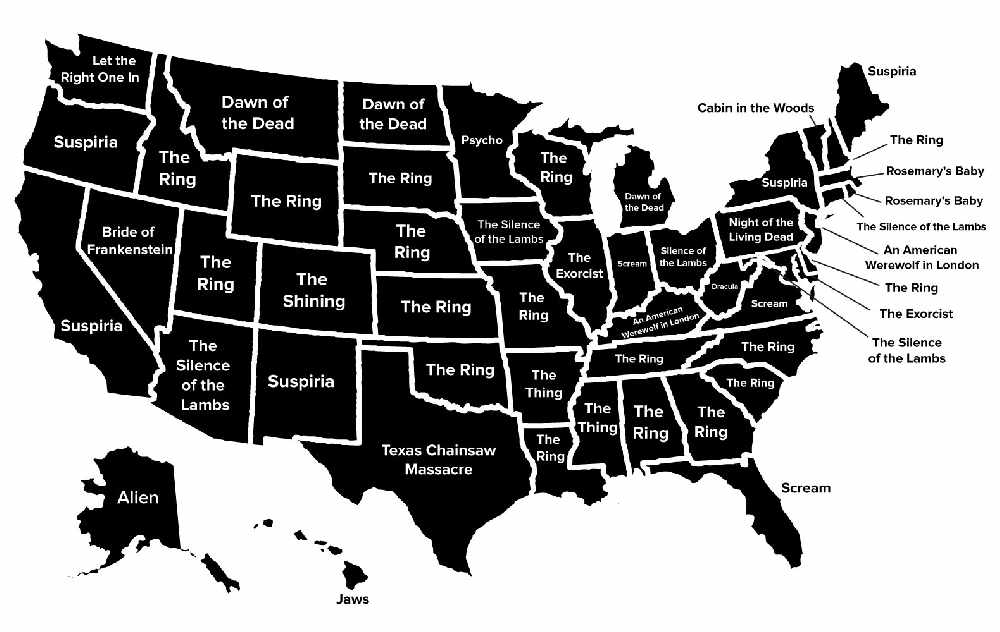 Not surprisingly, the results point towards people looking for horror films that relate to their area. For instance, The Texas Chainsaw Massacre came up as the top search in Texas, Jaws for Hawaii, and Night of the Living Dead for Pennsylvania.
We asked Collette Costa of Juneau's Gold Town Nickelodeon theater (a small theater that shows indie films, documentaries, and classics throughout the medium) why Alaskans were searching mostly for Alien.
"I'd like to chalk it up to the fact that we just have exceptionally good taste here and we are looking for quality films to watch in our off time," she said with a laugh. She was also surprised that The Thing wasn't the most searched for horror movie, due to it being filmed partly in the ice fields.
CableTV suggested that it may be in part due to Alaska's high rate of supposed alien sightings and abduction reports.
CableTV also found out through their analysis that the average age of first seeing a horror film is 7.2 years old, meaning most kids are likely to see a scary movie before they finish third grade.
As far as the first horror film seen, the 1990 version of IT came in first, followed by A Nightmare on Elm Street.
Horror has been a genre that not only provides the adrenaline of being frightened, but also can struggle with issues of morality or use symbolism to criticize issues happening in the world. There's a lot more to horror than gore and jump scares! At least that's the case more often than not.
Find more states on CableTV's post.

Featured image is from Alien Covenant (2017)