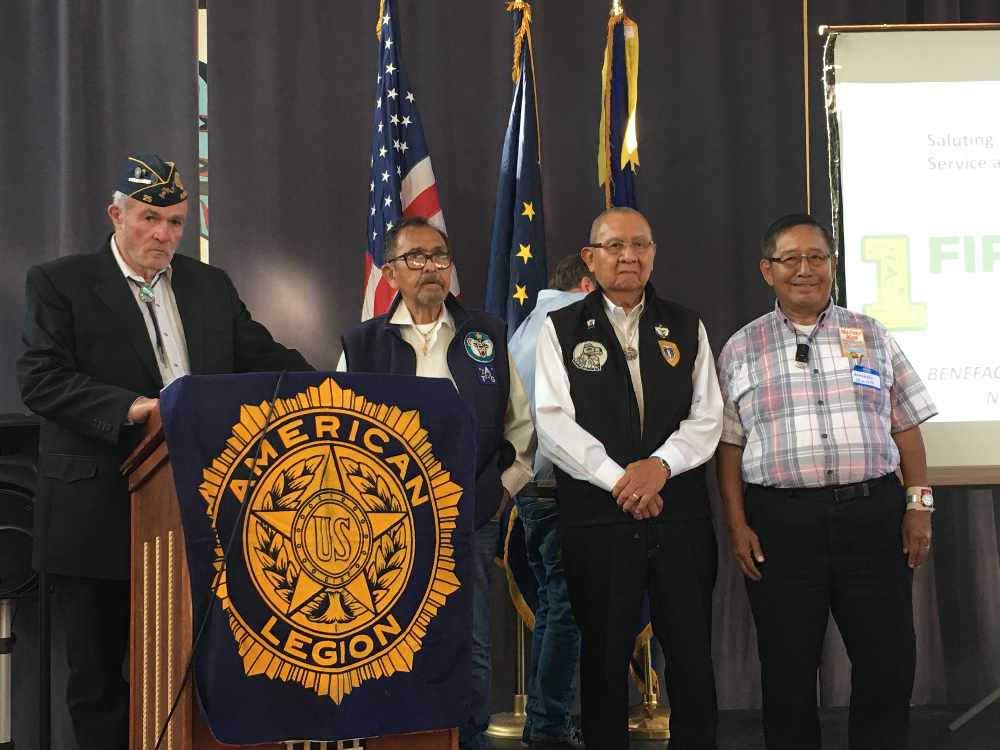 Juneau, AK (KINY) - National Guard Day was celebrated in Juneau. Veterans from all eras gathered to enjoy fellowship, a hearty meal, and words of thanks from various parts of the state.
Videos were sent in by both Senator Lisa Murkowski and Dan Sullivan, as well as Congressman Don Young. Lt. Governor Byron Mallot also spoke, as did Juneau Mayor Ken Koelsch. Several members of the Assembly and a few running for other parts of the government helped serve meals to those gathered.
The event was coordinated by the Post 25 Auke Bay American Legion. Commander John Cooper spoke on the history of the day in Alaska.
"The Legislature ten years or so ago, decided to have a National Guard Day and made it July 30th. The Governor at the time signed it into law for July 30th. I think Alaska is one of the only states that does something like this."
"They didn't specify what the celebration would be or what the recognition would be, so we adopted this supper kind of program and I think Juneau probably has the most diffusive celebration of anywhere in the state."
Lt Gov Mallott spoke to us after the event's close about the importance of honoring those who serve.
"This event was so well attended and that is just proof positive that people care. People remember. People honor those who have served. The National Guard in this armory that we're in has seen a lot of activity over the years where Guard units have been responsive to local, statewide, and even national emergencies, so it's very appropriate that it be held in this facility."
"It's also highly appropriate that we remember their service; it's a wonderful, wonderful thing."
Commander Cooper says that those serving in the National Guard show fine citizenship.
"The National Guard are just good citizens."
There was also a table set aside to honor those who were prisoners of war or were missing in action. Every item on the table represented a different aspect of their memory.