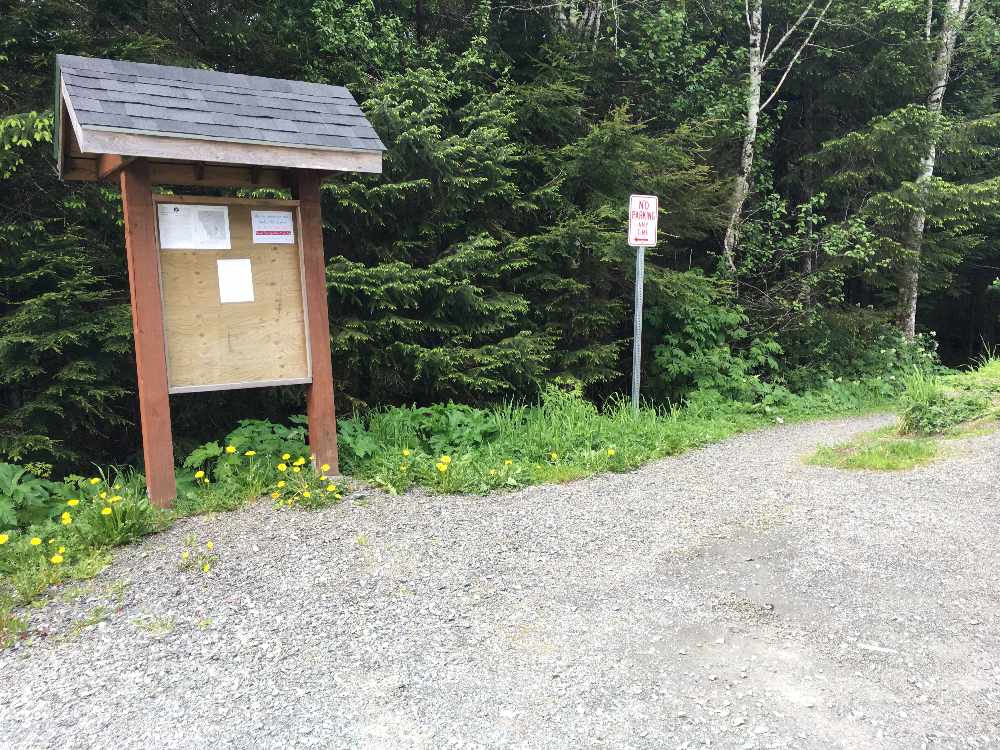 Juneau, AK (KINY) - National Trail Day was celebrated by doing some work on the Outer Point Trail on North Douglas. 
Hosted by Trail Mix, a group of volunteers and members of the group grabbed their shovels and a good pair of boots to put some effort into maintaining that connection with nature and make some friends along the way. Afterwards, chili was served for lunch, rewarding folks for their hard work. The turnout for the event was surprisingly high and some of the people of Trail Mix told us that a lot was accomplished.
Aidan Ling who is on the Trail Mix Board was happy to see so many people come out.
"Trail Mix has always had really great support from the community of Juneau and it's just great to have that reaffirmed. We got a lot of the public, a lot of the crew out here, and it warms my heart as someone who has worked on the trails and enjoys them."
"It's great to get that type of support."
Trail Mix are celebrating an Anniversary this year. Erik Boraas who is the Executive Director of Trail Mix wanted to thank those who provide their time to Juneau's trails.
"Trail Mix's 25th anniversary is this year and we could have done it without all the people that support us like everyone here today and over the years that have helped us take care of the trails, make them better, expand out, and make Juneau's world class trail system accessible to everyone."
For those looking to get more involved with trails, Ling suggested three ways.
"A great way that we really love for people to get involved is to become a member. We put out a newsletter, we make people aware, but it's kind of hard with the weather to have regular events."
"Donating is really great for us as well, it helps keep the lights on."
"If you see someone on the trail working just stop them and say thanks. We always really appreciate hearing how a trail can be better, how a trail has helped someone, or how it helps connect people with the outdoors."