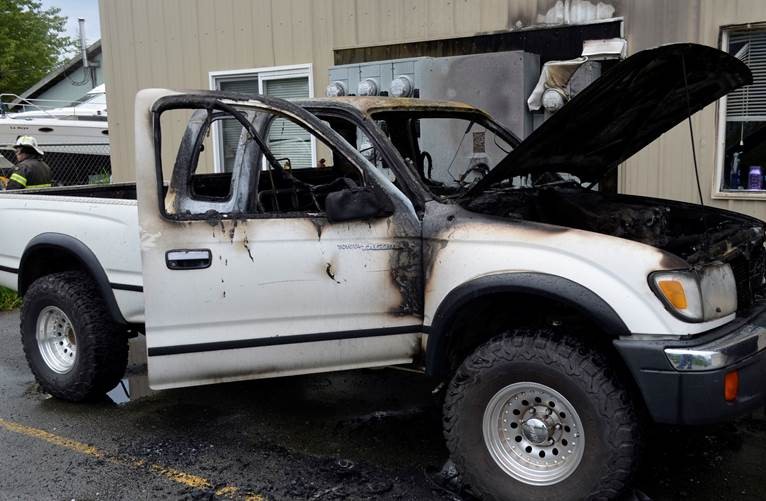 1999 Toyota Tacoma damaged by fire Wednesday
Juneau, Alaska (KINY) - Capital City Fire Rescue said a neighbor's quick action may have stopped an apartment building fire.
Fire Rescue crews responded at 4:50 pm to the 9400 block of La Perouse Avenue in the Mendenhall Valley after the report of a vehicle fire. Upon arrival, fire crews found a 1999 Toyota Tacoma pickup fully engulfed in flames within four feet of a 20 unit apartment complex.
A fire extinguisher used by the neighbor helped cut down the fire. Damage was done to the metal siding, electrical meters, and windows of the building. The vehicle was a total loss. There were no injuries reported.
The Fire Marshall said the cause was mechanical failure in the engine department.