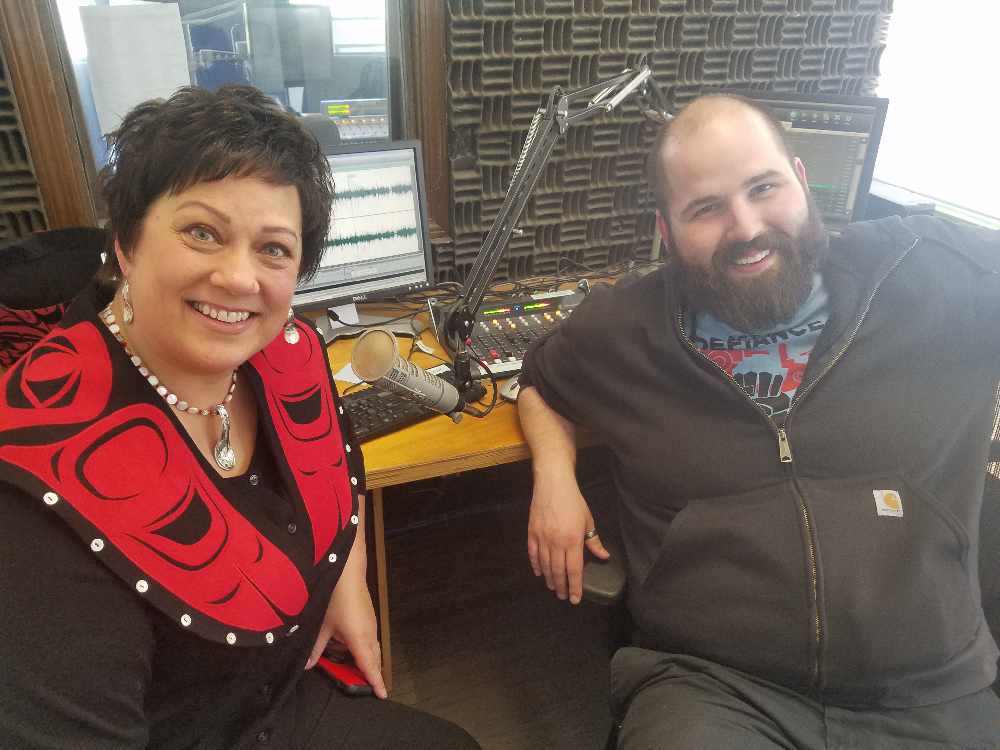 Nicole Hallingstad (left) was a guest on Streets of Juneau with Glenn Ojard (right)
Juneau, AK (KINY) - Hallingstad was a guest on Streets of Juneau to ask shareholders to vote and share her hopes for Alaska's Native Culture.
Campaigns are kicking off for the board of directors of SEALASKA, with shareholders able to vote their proxies until June 21st; they are able to change their votes up until that date.
Candidate Nicole Hallingstad was a guest on KINY's Streets of Juneau, and she urged shareholders to vote, even if the votes were not for her.
"Just vote."
"Remember this isn't one candidate against another. We're not trying to set ourselves up to take each other apart. This is your choice; you've got great options this year, a lot of folks with something to offer."
"Voting is your power, it is your strength. I see it every day in Washington DC. If you don't have money, what you have is your vote, that is your currency."
"So Sealaska shareholders, use your strength, use your vote, please vote your proxy for the Board of Directors."
Hallingstad works as the Director of Operations for the National Congress of American Indians, lobbying for Indigenous interests in Washington DC. When asked if the current administration has proved more difficult than others, she said.
"We are a non-partisan organization. We have friends on both sides of the aisle. We've existed for 75 years, we will exist for 75 and more."
"Administrations and Congresses come and go."
"We persevere."
Hallingstad differentiates herself from other candidates by offering to give up her salary for the first year of service, arguing that a yearly bonus of Four times a director's salary is not appropriate, even though this is the first year SEALASKA has turned a profit. She is determined to run the campaign from her own personal finances. She was asked about the impact that she wanted to have on her community, and on the local level, she said:
"We need to find ways to promote the economic development of our villages and our rural communities. They are hurting, they need jobs, they need opportunities to put down families, have affordable housing, and keep a community thriving."
On the state and national level, Hallingstad said that she wants Sealaska help to perpetuate Alaska Native Culture, and spread their values of environmental conservation to increase consciousness for the importance of a sustainable relationship with nature.
For the full interview, check out Streets of Juneau on demand.