JUNEAU, Alaska (KINY, Klas Stolpe) - Tanya Nizich, the first head coach of the Thunder Mountain High School girls' basketball program who took the Falcons from nothing to top ranking, announced this week she has resigned her position as the Falcons' leader.
"I can't believe it has already been seven years that I have coached the Falcons," Nizich said. "And what a great honor it has been. It was an amazing adventure and journey having the privilege to be a coach at a brand new school and a head coach in my own hometown."
The seven seasons were not easy as Southeast basketball is known for competitive teams that represent well throughout the state. The Falcons did not win a game their first season and just one in the second season.
"It wasn't easy for myself, my coaching staff and it certainly wasn't easy for my players to start a new program from scratch," Nizich said. "As competitive as I am, I knew it wasn't going to be easy. Success doesn't always fall in your lap. I pushed those kids so hard in the first couple of years. We chipped away at it and started winning some games after being beaten the first couple of years by more than a few baskets."
Nizich remembered a score of 65-5 and of not breaking double figures in a season. Still, the players continued showing up for practice and showed the competitiveness their coach possessed.
An example of Nizich's toughness was evident in her own senior season. In her final game in 2000 for JDHS, despite a torn ACL, Nizich scored 25 points and hit six 3-pointers in a heartbreaking Region V title-game loss to Ketchikan. She attended the University of Alaska Anchorage on a four-year athletic and academic scholarship, and her 3-point shooting helped the Seawolves win the Great Alaska Shootout in 2003 and earned her all-tournament team selection.
"Being competitive, as most people know, takes hard work and myself and the coaches and players worked hard," Nizich said. "As you saw the players work, it just made you realize that as a coach, you just needed to step up that much more and work for them and work for the school. Boy, it was quite a challenge at first but we got there and were very proud of ourselves."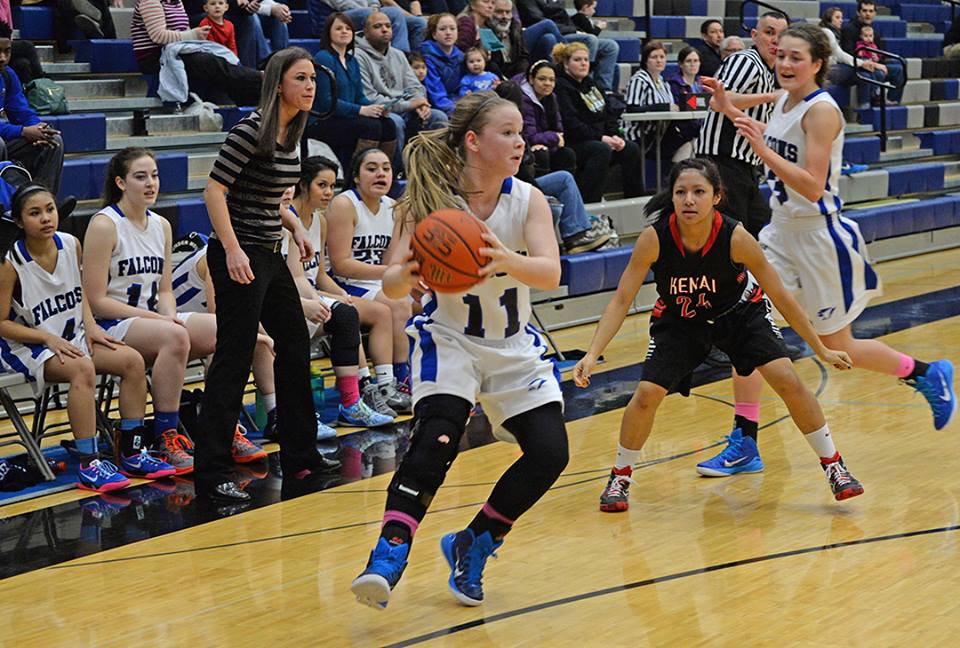 The Falcons' initial crop of freshman began to win games and paved the way for teammates to become the top ranked 4A team in the state during the 2014-15 season.
"Pretty soon we were beating teams pretty easily in the 2015 season," Nizich said. "It was a relief, finally, that you and your kids had worked so hard and finally got to where we were. Going into the state tournament it was a shock for some of those kids that had never even known what past regions were before."
"It was not about an individual, it was about our team," Nizich said. "It was always nice throughout the years to have that solid player or players to work around from year to year. As long as we realized that and knew that it became easy to build a program around what you were given. Lessons learned, it was incredible teamwork for us to get to where we were after those first few years and becoming established. Other than teaching and coaching my kids, I strived to teach them respect, to be classy on and off the court, value hard work for when they head out into the real world, and responsibility."
Nizich said she was most proud of her initial class of players that started the program. They included Jonelle Staveland, Ruth Tingley, Shale Kibby, Katie Carver and Janie White.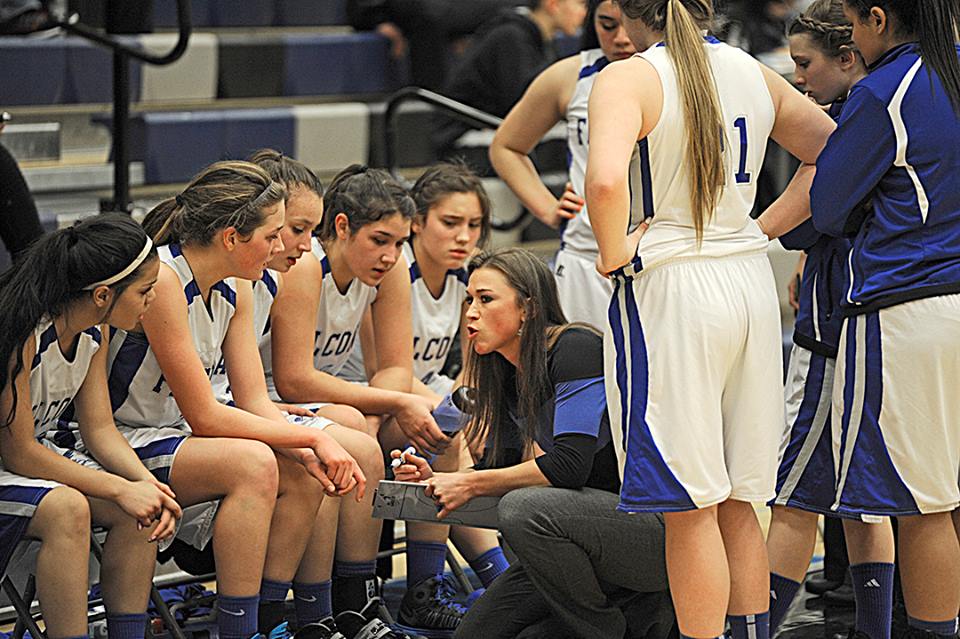 "Those kids stuck it out with me," Nizich said. "They didn't have to keep showing up to practice and showing up for games and getting crushed on the basketball court by opponents. They just kept showing up and made me realize I had better pick it up and work just as hard as them or harder."
Nizich has left the Falcons nest for the high seas to captain her own 58-foot boat, the F/V Isabelle.
"The main reason I am resigning is I would like to pursue new fall, winter and spring opportunities with my boat," Nizich said. "I always knew I wanted to boat more than just sport fish on the weekends. So I gradually moved up from a 13 foot skiff to a 32 foot charter boat and business (Triple Threat Charters) that I had for 4 years and then I realized I didn't want to stop there."
She currently tenders salmon for Alaska Glacier Seafoods and has also been a dental assistant the past 10 years.
"I hope to become more involved in commercial fishing outside of just tendering," Nizich said. "Since I was little I just loved looking at all the tenders and seiners go by and knew all their boat names if they frequented Juneau. I wanted to own one some day and now I have got myself into a boat business and boat projects."
TMHS athletic director Jake Jacoby said Nizich would be missed.
"Tanya was at the forefront of Thunder Mountain sports, taking on the responsibilities of a brand new team and fighting an uphill battle to bring them all the way to the biggest stage in the state when her 2014/15 team made it to the state tournament," Jacoby said. "Tanya worked as hard as any of our coaches to create hard-working, respectful and dedicated young athletes during her tenure as head coach. She always held her athletes to a higher standard and forced them to push their own limits in order to create not only quality athletes but more importantly healthy, respectful, and positive young adults in our community. Tanya's presence on the sideline, at practice and within our school will be greatly missed, and we wish her all the best in all her future endeavors."
TMHS principal Dan Larson said: "Tanya built something out of nothing."
"When Tanya was offered the opportunity to start a girls' basketball program at TM it was a monumental challenge," Larson said. "Through hard work and perseverance she built a program that experienced No. 1 rankings in 4A as well as winning a few Region V contests during her tenure. We are thankful for the time and commitment that Tanya and her family have given to the TMHS school community over the past eight years. I overheard some colleagues saying they were going to miss her high energy coaching style to include the 'foot stomp' in the Thunderdome! We wish Tanya the best in her new endeavors and look forward to seeing her at the games this winter."
Nizich said her wardrobe with sports has changed colors over the years and even though it was once red and black and she will always be a huge supporter in the youth sports in Juneau, it will always stay blue and white in her heart for how hard all of her players worked.
"I can't wait to cheer them on and sit in the stands," Nizich said. "And coach from in the stands like most people like to do."