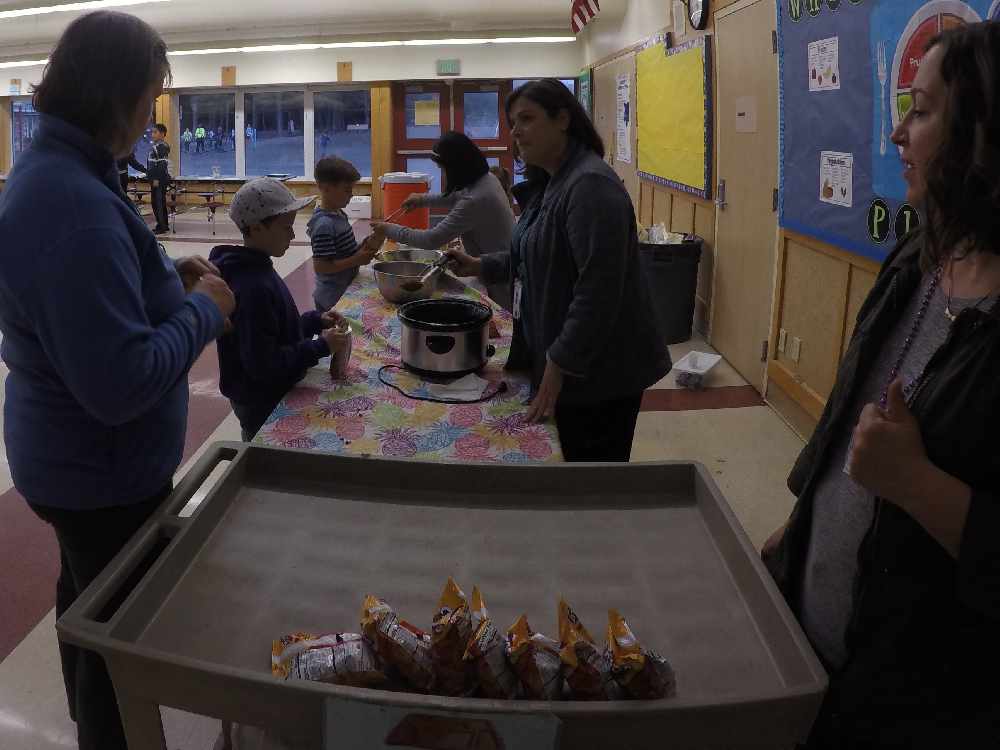 Juneau, AK (KINY) Schools opened up their doors to parents and community members, inviting them to tour the building and meet with staff. We talked to the Principals of Auke Bay and Riverbend Elementary Schools.
Elementary schools in the area opened their doors to parents this week, giving anyone a chance to tour the school, meet staff, and get a tasty meal. Turnout was high and moods were pleasant at each school we visited, providing a sense of welcome in either building.
At Auke Bay Elementary, we spoke with principal, Nancy Peel, and asked her how the event was received. "We've got a lot of families here right now, they come for the first hour to just wander through the school, visit with the teachers, and see their children's classroom," she said.
We also went to Riverbend Elementary and talked with Principal Michelle Byer, who had this to say about their event, "This is probably one of our better attended open houses. It's great to see the families here; it looks like a wonderful start to the school year."
Bringing the home life and school life together is a distinct advantage in early education. We asked both principals on the significance of bringing those two environments together.
Peel praised the depth of the connection to parents, "I think the parents are very connected to this school; we're lucky to have very involved parents. This isn't the only school in the district I've worked in that I've had this experience. Auke Bay is. . .pretty tight knit and there's lots of support from lots of families, which is great!"
While Byer said this, "It is one of our primary goals. We love to have families in our school, our mission statement is Riverbend is a safe place where we feed our minds, bodies, and hearts. It is our school family. So we really try to encourage a family type of environment here."
Next Wednesday will see three more open house events in the community. Those schools are Glacier Valley Elementary, Harborview Elementary, and Montessori Borealis. These events will also start at 5pm.