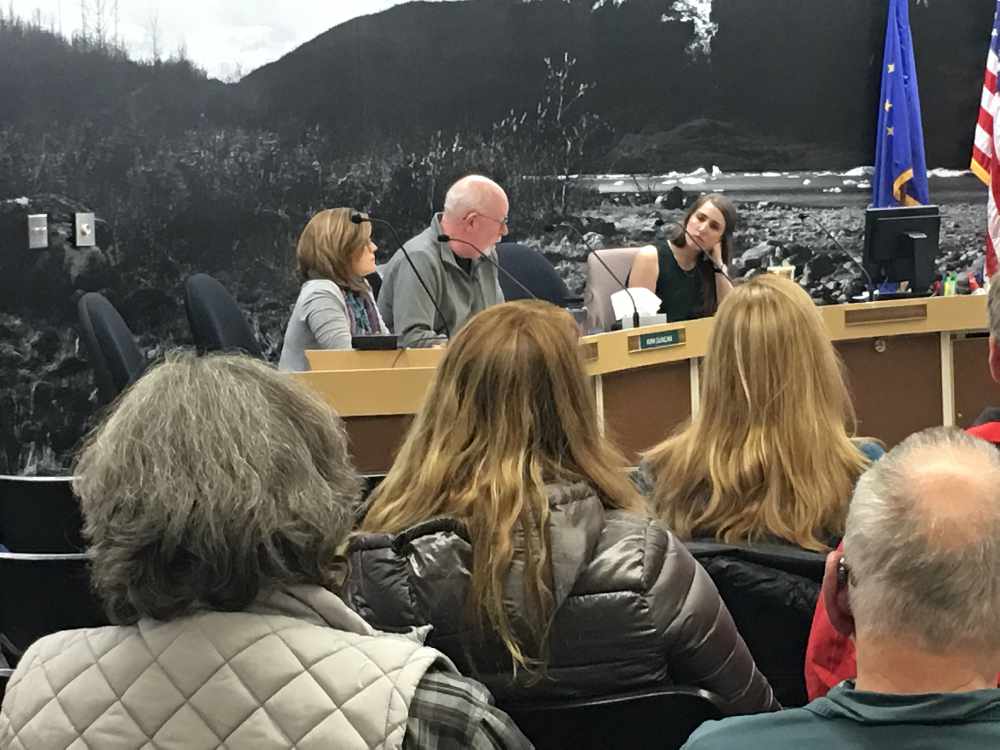 Juneau, AK (KINY) - There was some heavy opposition to the idea of Alaskan Canopy Adventures increasing their tourist volume, as well as their asking for use of the Treadwell Mine Historic Loop Trail.
This was brought up to the Parks & Recreation Advisory Committee on Tuesday night.
The general guideline to all tourism groups is that in total up to 15 people can be in a group with up to 4 groups a day on the trail. Secondary conditions include only one weekend day and for tourists to be off of the trail by 5pm. Lastly, there are recommendations that there be no parking on St. Anna, no use on July 4th, and no beach use. These recommendations were put into place in 2004.
ACA are asking to be able to use the trail to bring tourists to the zipline. They currently bring people in on boats to Sandy Beach. A previous Conditional Use Permit overrides the general recommendations, meaning ACA are not permitted to use the trail at all. It was said that when that Conditional Use Permit was drawn up, there was no knowledge of the 2004 guidelines.
To summarize the public commentary, people are worried that their fairly private trail would lose its appeal to those using it, especially local residents and those walking their dogs. The Treadwell Trail currently doesn't require that dogs be leashed, which many see as a huge benefit for those getting to use it. Bringing in more tourists could jeopardize that privilege.
One member of the public asked for ACA to consider a proposal for a smaller increase in their customer limit. Another public testimony asked for the process to start from scratch. Several did say that they consider ACA good neighbors, but almost all are worried about a large influx of traffic, both on foot and by vehicles and how that could impact those using the trail.
We talked to Tory Korn, the General Manager of ACA, after the meeting. We asked for his reaction to the concerns of the community.
"We were a little surprised at the outpouring of negativity towards it, but we knew there would be some opposition to it."
Korn did say that this proposal was ACA looking into the future.
"There are no plans changed this year at this point, so we're just trying to find alternatives moving forward."
There are the economic benefits of an increase in how many tourists can be served in that area and the jobs that could bring. However, that was not discussed as much during the meeting. Certainly there is a balance to be struck between tourists, residents, and nature.
The Committee did make a motion to pass things along to the Planning Committee, with their recommendation being that ACA's Conditional Use Permit stays in affect as is.
ACA will be meeting with the Planning Committee on January 9th, provided there are no changes in the schedule.