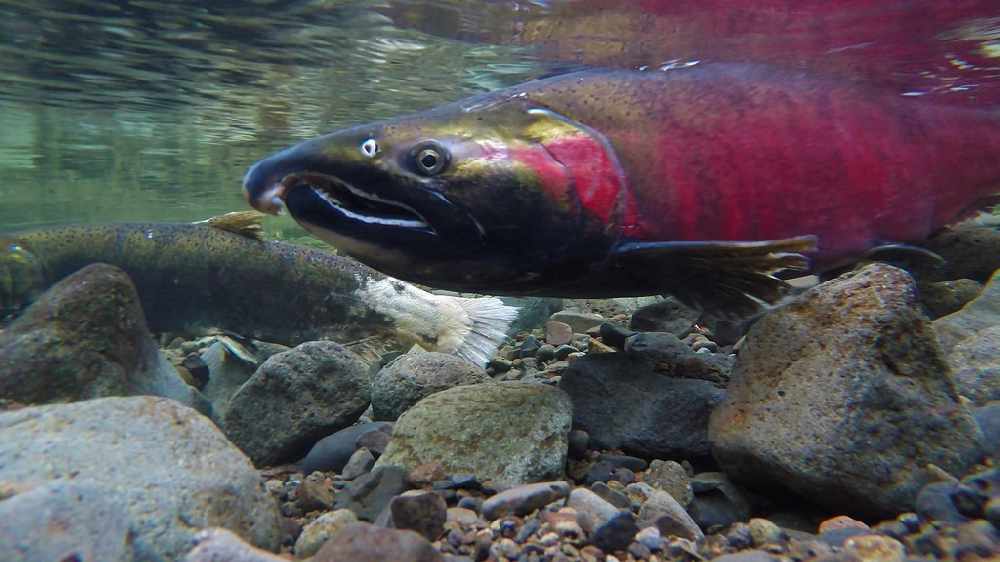 Juneau, AK (KINY) - The Salmon Summer Kickoff was held at the Juneau Yacht Club as a way to celebrate salmon, share companionship, and learn more about the Salmon Beyond Borders campaign.
Arguably one of the most important sustainable resources in Alaska, Salmon Beyond Borders continue trying to get protections for Alaska's favorite fish.
Salmon Beyond Borders started about four years ago in an effort to protect local salmon and ensure that there was proper steps taking in battling things that would cause them harm. The cookout is an annual gathering that helps other salmon supporters to join up before taking on summer duties. Well over a hundred eagerly awaited a cold drink and some fresh salmon on a beautiful day in Juneau. There was even some Coppa ice cream to be had.
Heather Hardcastle, the campaign director for Salmon Beyond Borders, told us about the annual summer gathering.
"It's a chance to celebrate and to connect before we really go in all directions to harvest to fish to travel, so this is a chance just for our supporters and new allies to come together and have a good time and really celebrate why we live here."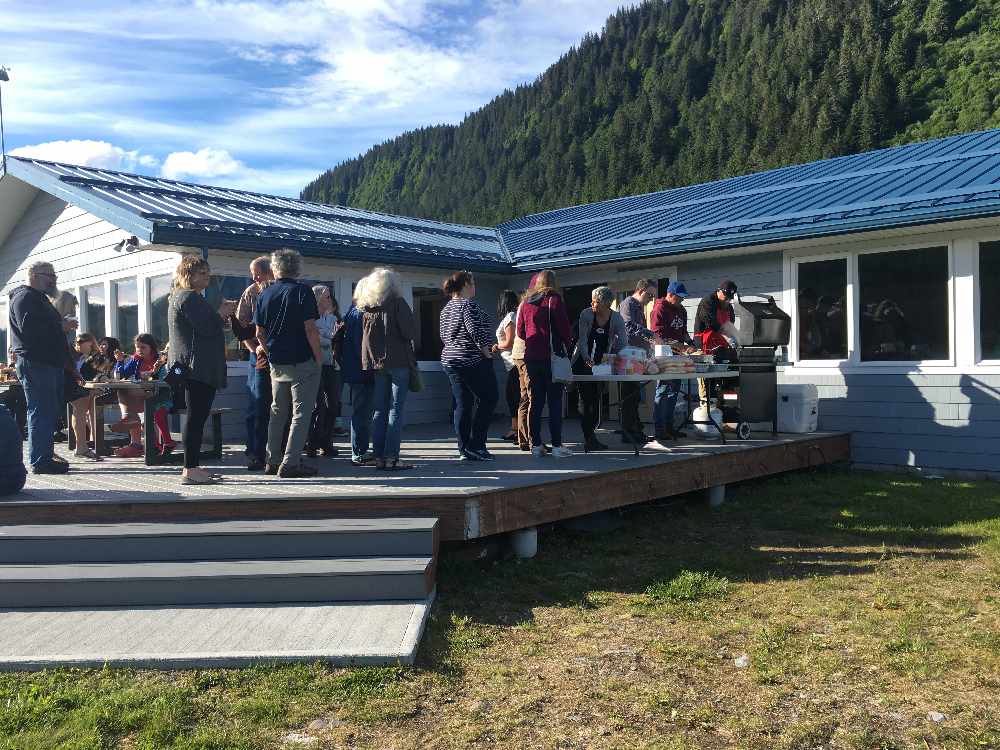 She explained to us some of the main goals of the campaign.
"Our whole mission is to defend and sustain these great salmon rivers we share with British Columbia: the taku, the stikine, and the unuk. They are under threat from large-scale Canadian mining activity. There are over a dozen projects currently and some phase of development or are operating at the headwaters of these rivers and so we started really in order to try to understand the scope of the problem, which we can see is quite large."
"We're working towards some sort of international solution that does involve the United States, Alaska, British Columbia, Canada, and Indigenous governments."
Hardcastle noted the overwhelming support they have received and how they will continue pushing those in leadership to keep salmon in mind.
"This is really due to all of our tens of thousands of supporters on both sides of the border that we've come to the point where we are now, where are federal governments are talking. Indigenous governments across the border are in active discussions. Just continuing to push those elected officials to have those discussions and then have real action, develop those financial assurances for example, find the funding to do the baseline water quality testing that we need in these rivers. Right now we have nothing whatsoever to protect us downstream or even to indicate pollution would be cleaned up and we would be compensated."
We last asked Hardcastle how the general public can get involved.
"This is really a key time to keep engaged and active. Speak out however you can, write to your newspaper, speak on the radio, talk to neighbors, and then write very personal letters to elected officials about what these watersheds mean to you, because that's what it comes down to."
"This isn't about being anti-mining, anti-development, anti another country. We're all in this together and it's for the salmon. It's for a fish and and to ensure that our grandchildren and their grandchildren can live the way of life that we do."
Find out more about Salmon Beyond Borders on their website.