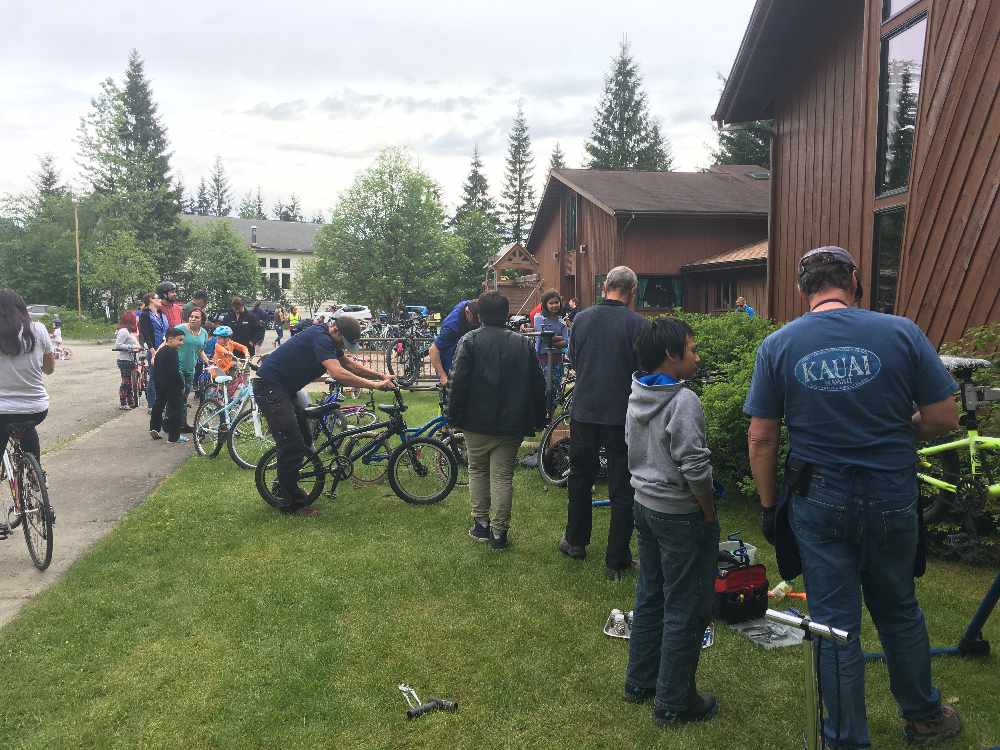 Juneau, AK (KINY) - For the past seven years, the Safety Bike Rodeo has been held at the Shepard Valley Lutheran Church. This year continued the trend of sharing positivity with youth.
This is done as an effort to teach kids about bike safety, get them a bike or repair one of their own, and give them a way to easily get to the summer lunch program, while also showing the kids that the church is a safe community space.
We talked to Pastor Tari Stage-Harvey who saw the need for a program like the Bike Rodeo and has been making sure that kids have a safe way to get around and a place to get a meal through the summer.
"Summertime can be a very stressful time for families to provide enough food. One of the challenges was kids finding their way to the summer meals program. We decided not to use a van to pick them all up, because that's just kind of a nightmare. So the next year we wanted to get bikes to kids who need them and helmets and teach them to ride safely."
"We also have Middle School Buddies who go to where those kids are and ride with them so they learn how to get here safely."
Ten weeks of meals are provided through federal assistance and the Pastor was excited to start summer and provide these meals to those who need them.
Kevin Henderson was one of the volunteer mechanics helping fix various bikes. Cycle Alaska also provided some assistance.
"There is nothing better than getting to see a kid ride off on a bike and know that they're going to have a lot of good fun all summer, getting exercise, fresh air, being safe and being able to come and get lunch every day. That's what we're all about."
Tom Dawson of the Lion's Club helped organize the event and get some volunteers involved. He was directing kids through the safety course.
"The kids can get a free bike if they want or if they have a broken bike they can trade it in for a bike. We also have 20-30 helmets that we give away. This is all for the kids and the kids' safety."
Pastor Tari called the Bike Rodeo a perfect way to start the summer meals program and help children in the community make new friends and enjoy the company offered.