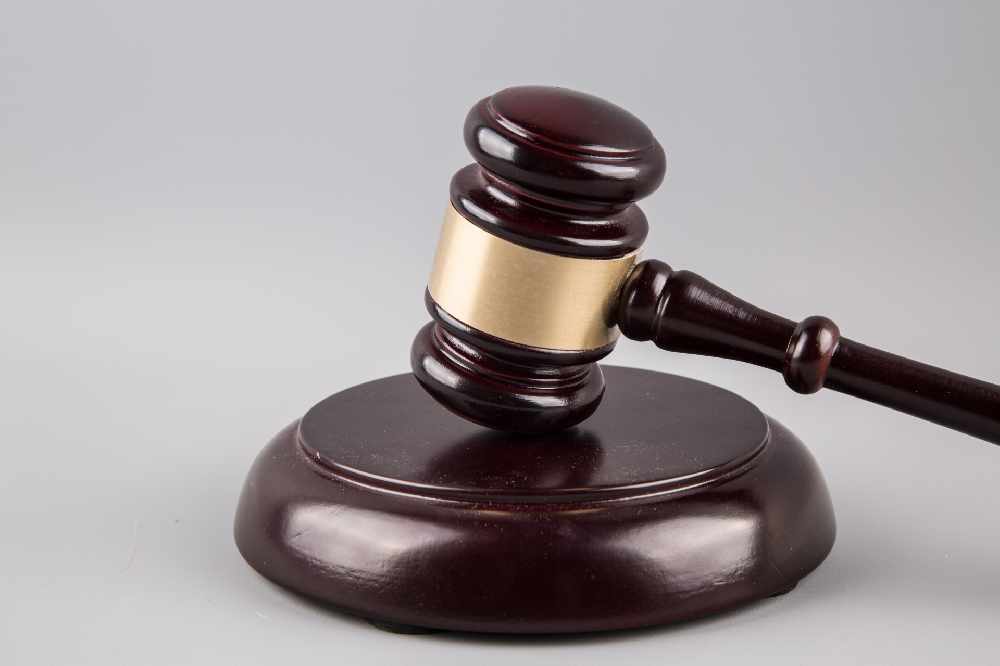 Juneau, AK (KINY) - After the signing of House Bill 331 comes a lawsuit from a Juneau man who claims that the bill is unconstitutional.
The bill is described as:
"An Act establishing the Alaska Tax Credit Certificate Bond Corporation; relating to the issuance of bonds by the Alaska Tax Credit Certificate Bond Corporation; relating to purchases of tax credit certificates and refunds and payments of tax credits; relating to the oil and gas tax credit fund; relating to overriding royalty interest agreements; providing for an effective date by repealing the effective date of secs. 2, 5, 8, 10, 31, 37, and 40, ch. 3, SSSLA 2017; and providing for an effective date."
More can be learned about HB 331 on the AKLEG website.
The goal of the bill is to pay off the oil and gas tax credit debt that the state owes by selling bonds to acquire around one billion dollars. This would completely eliminate that debt, but would be done through borrowing funds, which brings up some questions. When talking with Representative Sam Kito, he told us that there was some confusion on the legality of the proposition during the legislative session.
"During session, there were some questions on whether or not that was a legally viable process and we did end up with basically dueling attorneys with state attorneys saying that there is no constitutional problem and legislative attorneys saying that there could be a constitutional problem."
Kito told us that he predicts that any question of legality of HB 331 will hit the courts quickly, as the state could move forward at the start of the fiscal year. If the process were to be found illegal after the money had already been paid, then it could create a bigger mess than before.
Eric Forrer will be suing the state on the question of whether or not paying off oil tax credits in this fashion is against the state constitution. Forrer and his attorney Joe Geldhof talked to us about their reasoning on the suit in an extended interview. At the time of that conversation, they were the only ones to file a lawsuit, even though they expected others to have come to a similar conclusion.
Geldhoff explained their case.
"What House Bill 331 would do, in manner that I and Mr Forrer think is unconstitutional, is convert a discretionary payment for a discretionary program into a hard-edged debt and create a billion dollars worth of debt that will have to be paid for in the future to pay off the holders of these, bankers and other people. We view this as unconstitutional by Mr. Forrer, myself, and various other lawyers who have looked at this case."
The part of the state constitution that they pointed to was Article 9, Section 8 regarding State Debt. Forrer described their thought process.
"The first sentence of Section 8 says, 'No state debt shall be contracted unless authorized by law for capital improvements or authorized by law for housing loans for veterans and ratified by the voters of the state.' That first sentence, pretty much contains our case."
"House Bill 331 has no capital improvements, no housing loan for veterans, it is not going to be ratified by a vote of the state, so it's starting out on pretty shaky grounds right away. There are of course three and a half more paragraphs here that have some exceptions and what have you, but for a common man on the street's position, this legislation is transparently and fundamentally unconstitutional."
Geldhof talked on how this bill is paying a debt that didn't have a timeframe to be paid off and has the potential to result in interest debt. He says that this would create a hard-edged debt for the state to pay off, when they had already been paying off a debt that had no such timeframe or interest accumulating on the amount.
Forrer described their frustration with the state.
"One of the things that this is about is the future. The banks get paid, the oil companies get paid, and they're happy, but my little 3-year-old grandson and his statewide cohort of 3-year-olds would just have been elected to pay back 300 million dollars in interest over the course of their working lives. That's part of the anger that is deeply embedded behind this lawsuit."
"Of course, anger is not something that works well publicly and we're not going to get angry publicly, but we are determined based on what this means to our families' future and to Alaska's future."
Forrer summarized his thoughts on the matter.
"There is work to be done in Alaska and it doesn't have to do with giving a billion dollars to the oil companies."
Geldhof says that the bill could allow the state to over borrow beyond their means. With the precedence set if this bill is deemed to be constitutional, other communities in Alaska could do the same.
"We'll be borrow our way deep into oblivion, which is something that I don't think our constitutional framers envisioned at all."
"That's why Eric Forrer, on behalf of the public, is drawing the line here and saying we're not going down that trail."
Forrer pointed out other areas that still need revenue like education and infrastructure.
"There's a lot of things you can do with a billion dollars that would make the lives of Alaskans quite a bit better, but in this case, that billion dollars will vanish and there will not be one single thing on the ground to show for it."
The lawsuit will be moving forward and could start the court process soon. Both of these men talked about how most Alaska laws face the courts at some point and that any bill that cannot stand legal scrutiny, probably shouldn't be a part of Alaska law.
The full interview is available on this post. The news about the bill being signed by the Governor can be found here.