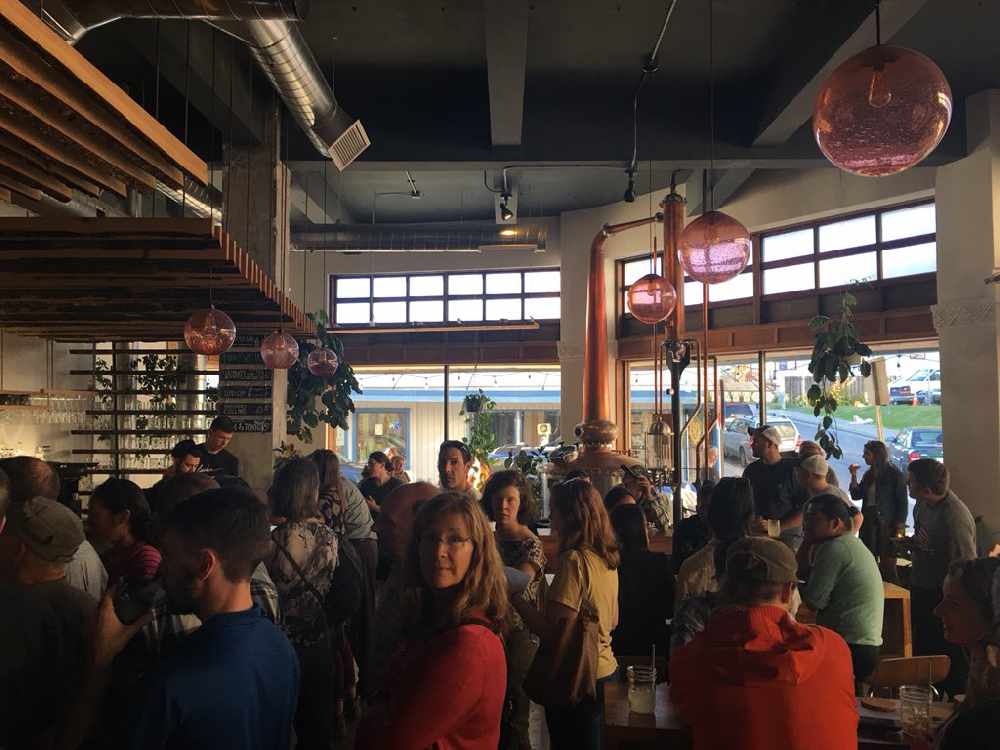 Juneau, AK (KINY) - A celebration was held at the Amalga Distillery in honor of the Treadwell Ditch Trail Project. Executive Director of Trail Mix, Eric Boraas was one of those presenting at the event, where footage of various bridges being built was on display as well as maps of the area.
Borass tells us that he was really thankful that Amalga Distillery opted to help them out in a time of need when a theft of materials halted progress.
"This shows how great this community is and how much they do support recreation and all the trails that we have. It would have been a pain for us to try and fundraise that money to replace those parts, but Amalga Distillery just took care of it. It's really great that they could do that."
There were about 75 people packed into the distillery to show their support. We asked Borass about why trails and being outdoors really resonates with Juneau residents and visitors.
"Juneau is a really outdoorsy community it seems. A lot of people move here because they like to be outside. There are not many places that lack a trail that you can get on and we have trails for all abilities levels. From the burliest mountain climbers to those wanting to just push a stroller."
The future of the Treadwell Ditch Trail looks bright as Trail Mix continues to work with the CBJ and other organizations to secure funding.
"We are working on some more funding, which we should know about soon. We're just going to keep moving north, knocking it out and putting in more bridges and hardening the areas. We have a goal of it being pretty much bike-able from one end to the other in about five years."
Learn more about Trail Mix on their website or more about the Amalga Distillery on their website.