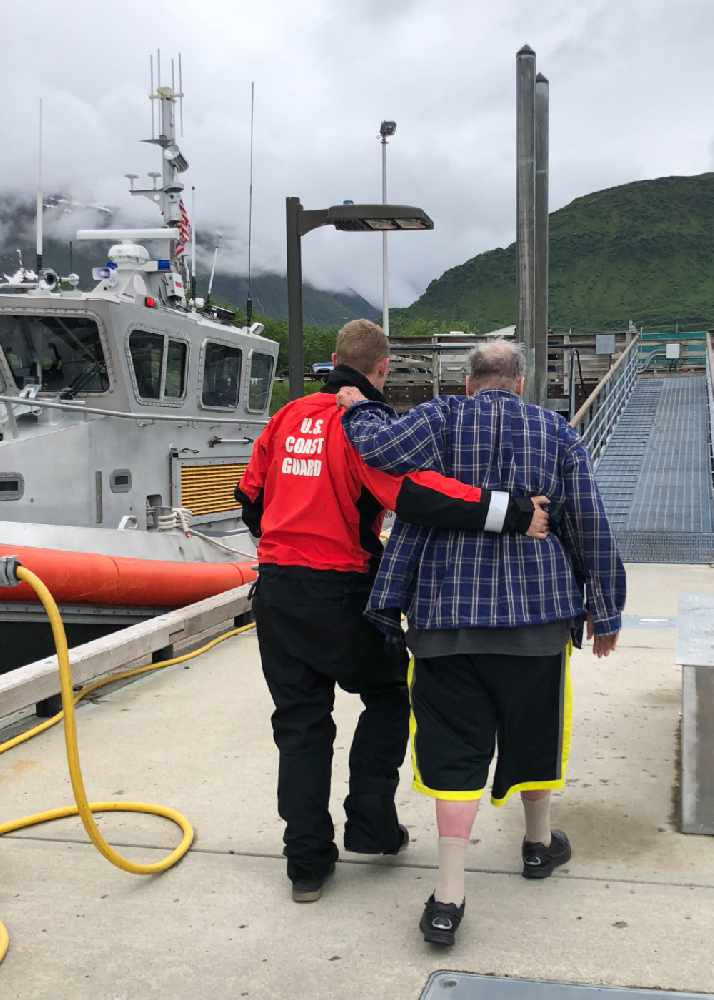 U.S. Coast Guard photo by Petty Officer 3rd Class Alexander Sheltra.
Valdez, Alaska (KINY) The three people rescued were in a 33 foot recreation cabin cruiser in Sawmill Bay in the Valdez Arm.
A 45 foot response cutter from the Valdez Station made the rescue Thursday. The RB-M crew took a 10-year-old boy, a 63-year-old woman, and a 72-year-old man along with two nurses who were assisting the three, to Valdez where emergency medical personnel were waiting transfer to further medical care.

Coast Guard Sector Anchorage watchstanders received notification via VHF-FM Channel 16 from the Study Beauty captain that a boy and woman were nauseated and going in and out of consciousness. The captain himself was beginning to experience the same symptoms. The good Samaritan vessel Salish Aire and crew were in the vicinity of the Study Beauty and rendered assistance. Two nurses from the Salish Aire boarded the Study Beauty and provided medical assistance by giving them oxygen.

Coast Guard Sector watchstanders directed the Study Beauty captain to transit toward Valdez and directed the launch of the RB-M crew. "We are thankful for the assistance of the nurses aboard the Salish Aire," said Petty Officer 3rd Class Alexander Sheltra, the Station Valdez coxswain during the rescue. "With the Study Beauty being 12-miles away from Station Valdez the readiness of our boatcrew allowed us to get the three people to higher medical care quickly."

Weather at the time of the incident was eight mph winds and one-foot seas.