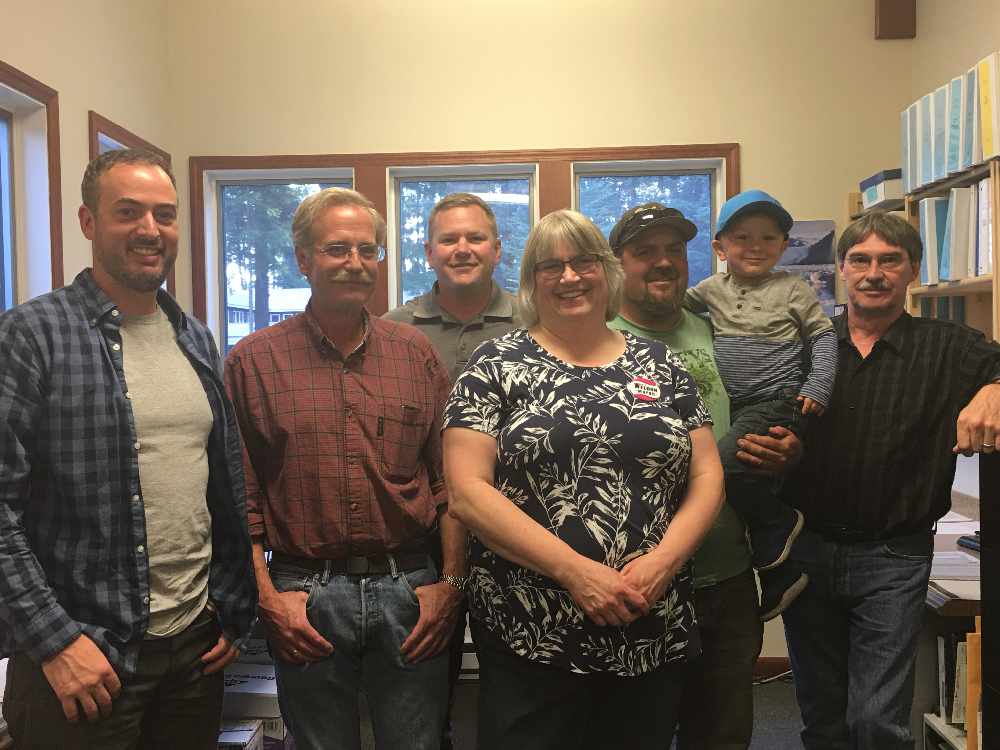 Juneau, AK (KINY) - Candidate for the Juneau Mayor seat Beth Weldon held a meet and greet at the Offices of the International Union of Operating Engineers. 
She says that there are some other events they will be holding and that she has been some time visiting with residents.
"We've been very busy, so we've had several big functions, kind of fundraising functions, but we talked a lot too. We also are going to have more meet-and-greets coming up and then we're also having places to have coffee and I have time during the day so I've tried to put at least an hour a day into walking and knocking on doors, talking to people about their concerns."
"We're just trying to get out to as many people as we possibly can and talk to them and see what they are interested in talking about."
We asked Weldon about concerns that voters are bringing up that may not be some of the major ones in circulations.
"Besides the major ones, which is crime and education, surprisingly the ones talked about have been streets with complaints about lots of potholes here and there, so I was kind of surprised to hear that. We've heard a little bit about the sewer and water infrastructure and how high the utility bills are, so we have worked with that with the city and in our last 1% we did give probably about (off the top of my head) 17 million or something to sewer and water so that we can try and keep the cost down."
"So we are working at that, we are aware of that, but yes it is a concern."
Weldon ended our chat by just asking that people get out to vote.
"Early voting starts September 17th and we want to just get everybody out to vote as much as we can so that everybody has a voice in their government and the main election day for municipal election is October 2nd so I would appreciate your support then."
There was a recent collection of candidate profiles uploaded to the CBJ website to help voters keep track of all of the options and get a basic understanding of who the candidates are. In most cases though, anyone wanting to know about something specific should send that candidate an email, give them a call, or ask them at an event such as this one.
You can also learn more about the various candidates by staying tuned to News of the North or by listening to our various radio programs like Action Line or Capital Chat.