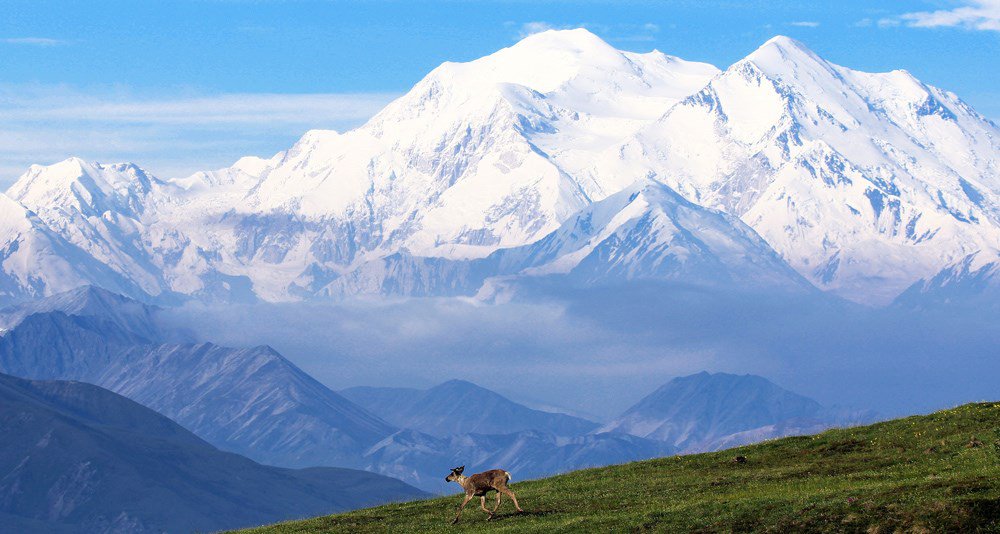 Denali National Park photo credit to National Park Service
Denali National Park, Alaska (AP) - Two climbers last heard from as they prepared to scale a peak in Alaska's Denali National Park and Preserve last week are believed dead, the park said Thursday.
Leaders of the search efforts "have concluded that survival is outside the window of possibility," citing the rocky terrain, the climbers' limited supplies, temperatures dipping as low as 5 degrees Fahrenheit (-15 Celsius) overnight, and the time that has passed since the men were last heard from, according to a statement from the park.
Eli Michel, 34, of Columbia City, Indiana, and Nafiun Awal, 32, of Seattle, were last heard from on May 5, when they checked in with a friend using a satellite communication device before setting out to climb on the 10,300-foot (3,140-meter) peak called the Moose's Tooth, the park has said. The mountain is about 12 miles (19 kilometers) southeast of Denali, the tallest mountain in North America, park officials have said.
Search efforts began Sunday after a friend notified park officials that the climbers had not contacted them again.
"Clues collected by mountaineering rangers throughout the search indicate that Michel and Awal were swept off their feet by a small slab avalanche on the evening of Friday, May 5, high on the peak's West Ridge route," according to Thursday's statement. The climbers have not been found.
Park mountaineering rangers plan to continue aerial searches for signs of the climbers over the next few months, the statement said.
That means rangers will intermittently continue to fly the area, looking for signs of the climbers when weather and lighting conditions are suitable, said Maureen Gualtieri, a park spokesperson.
Gualtieri in an email Thursday said it is the park's "policy and intent to find and recover the bodies, as long as the recovery does not put the life of the rescuers (pilots, rangers) in a potentially life-threatening position."
She described the Moose's Tooth as one of the more commonly climbed peaks in the Ruth Glacier. The West Ridge route is less frequently climbed, she said.