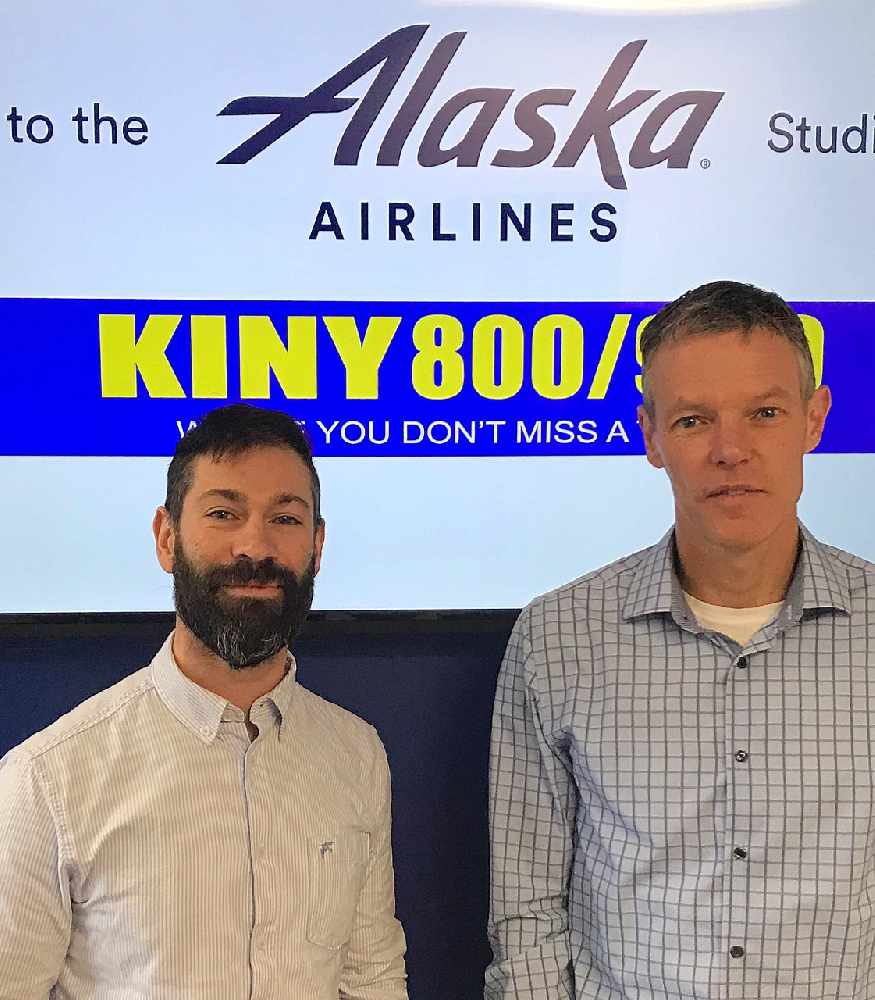 State Labor Economists Lennon Weller (L) and Dan Robinson
Juneau, Alaska (KINY) - Alaska may be among the smallest of states population-wise, but it has more government than most.
That's according to an article in the October edition of Alaska Economic Trends authored by Dan Robinson, the chief of the Research and Analysis Unit in the State Department of Labor and Workforce Development.
He says they combined state and government jobs to draw a comparison with the nation. Robinson says Alaska has the third most per 100 people among all the states, 8 point 9 per one hundred people. He says that puts Alaska behind Wyoming and North Dakota. The per capita number for the nation is 6 point 1.
Robinson says its because of Alaska's small population. He says there are six states with fewer than a million people and five of them are in the top seven for government workers. He says it's less efficient to provide government for a smaller number of people.
Surprisingly, Alaska government jobs pay a little less than average. For state government, the average in Alaska is $59,000 per year while it is at $60,000 nationally. For local government, the average annual pay nationally is $53,000 while it stands at $51,000 in Alaska.
Alaska government job numbers started falling in 2010, although the state still has more per capita than the nation as a whole.
Robinson made his remarks on Action Line.