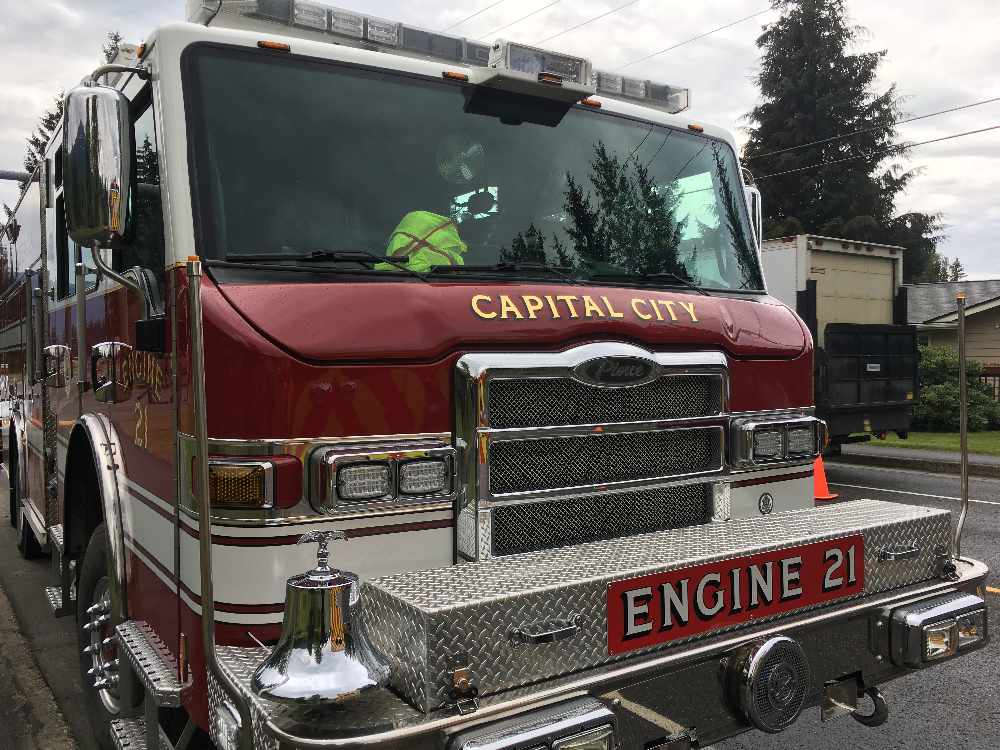 Juneau, Alaska (KINY) - On Friday, at approximately 10:30 p.m., Capital City Fire Rescue responded to the 8000 block of Thunder Street for a residential structure fire.
Upon arrival, fire personnel made contact with the home owners who stated a fire was in the attic space.
The home owners used a portable fire extinguisher and containers of water to try to extinguish the fire. They were alerted to the fire by the smell of something burning. Both occupants and their dog safely evacuated the home.
The fire marshal conducted a fire origin and cause investigation. The cause was accidental.
The fire occurred in the upstairs bathroom in the attic space. This area was in the process of being remodeled at the time of the fire.
According to CCFR, the fire was most likely caused by sparks from a grinder that was being used earlier in the evening to cut nails and screws. The cellulose insulation smoldered in the attic and eventually spread to the roof rafters.
The home was insured. Damage is estimated at approximately $15,000. There were no injuries reported.